It is time for the obligatory best of lists! Ok, really we mean the most popular, but you get it. First off, the best of 2014.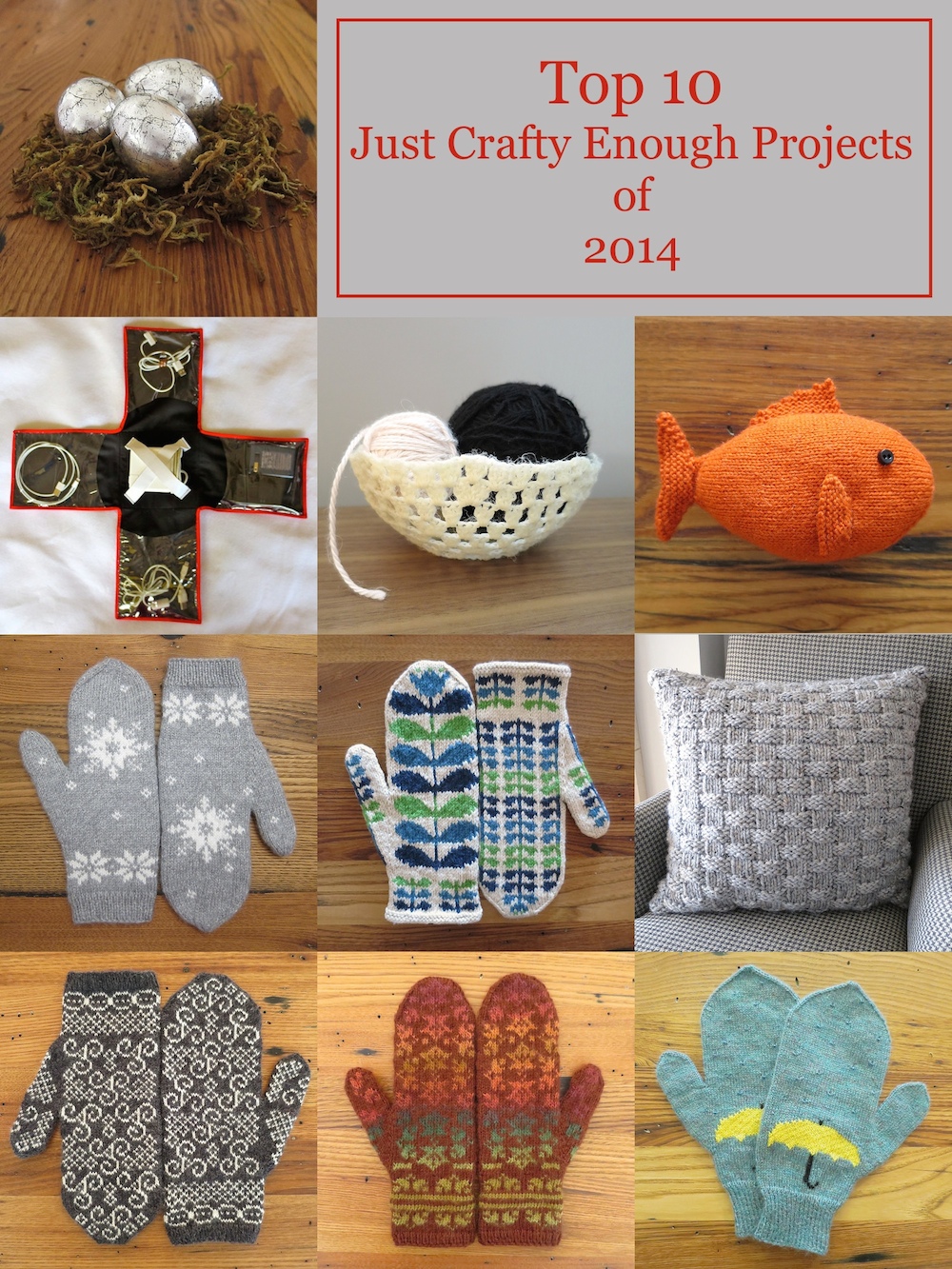 1. Antiqued Silver Eggs
2. Cords-To-Go Bag 3. Crocheted Bowls 4. Knit Fish
5. January Mittens 6. Orla Mittens 7. Knit Basket Weave Pillow
8. Newgrange Mittens 9. Falling Leaves Mittens 10. April Showers Mittens
And now the best of all time.


1. Circle Scarf
2. Owl Granny Square 3. Knit Owl 4. Shark Hoodie Towel
5. Mary Jane Slippers 6. Knit Ducklings 7. Lego Soap
8. Knit Minion 9. Knit Grumpasaurus 10. Knit Stars
We're looking forward to bringing more fun projects to you in 2015!
If you are not reading this post in a feed reader or at http://justcraftyenough.com then the site you are reading is illegally publishing copyrighted material. Contact us at jcraftyenough AT gmail DOT COM. All patterns, text and photographs in this post are the original creations & property of the author unless otherwise noted.
© 2005 – 2014 Kathy Lewinski & Susan Cornish