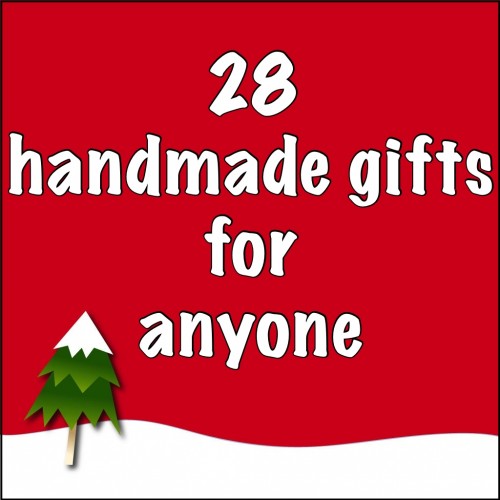 Let's continue with our handmade gift guides. Last week we showed you gifts to make for her and for the young (or young at heart). Today's guide contains gifts that could work for anyone.
1. Stenciled shirts 2. Personalized tote bags 3. Skyline t-shirt 4. Hot geek coffee sleeve
5. Bunting coffee sleeve 6. Burlap coffee sleeve 7. Traveling tea and honey set 8.Luggage tags
9. Reversible fleece mittens  10. Spirit Fingers 11. Long armwarmers 12. Aprés surf poncho
13. By-your-side ironing board 14. Flower pot pincushion 15. Ribbon organizer 16. Yarn sacks
17. Pocket washclothes 18. Little us pillow dolls 19. Appliquéd aprons 20.Crochet tablecloth weight
21. Leave the sand at the beach bag 22.Rice shopping bag 23. Felt laptop sleeve 24. Pyramid bag
25. Easy e-reader and ipad sleeves 26.Backseat tote bag 27. Zippered vinyl pouch 28. Denim armrest bag
Later this week we'll have some beautiful gifts you can make for the home.
If you are not reading this post in a feed reader or at http://justcraftyenough.com then the site you are reading is illegally publishing copyrighted material. Contact us at justcraftyenough AT yahoo DOT COM. All patterns, text and photographs in this post are the original creations & property of the author unless otherwise noted.
© 2005 – 2013 Kathy Lewinski & Susan Cornish