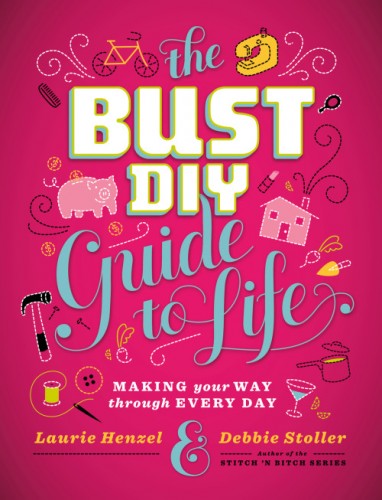 Bust is the name of the magazine that describes itself as written "With an attitude that is fierce, funny, and proud to be female." Debbie Stoller, the co-author is of course, a familiar name to me at least, because of her "Stitch & Bitch" knitting series.
This book is a 367-page treasure trove of craft-tacularness. It is amazing. Instead of telling you what IS in the book, it would be quicker to tell you what is NOT in the book. I don't think there are any chess tips. And I did not see any notes about changing the transmission fluid in a pre-70's car. But other than that, this book has got it.
There are snowflake ornaments made from popsicle sticks, how-to grow your own potatoes in a bucket, and up-cycle your old t-shirt into a cami & pair of panties. I mean, this book has it all.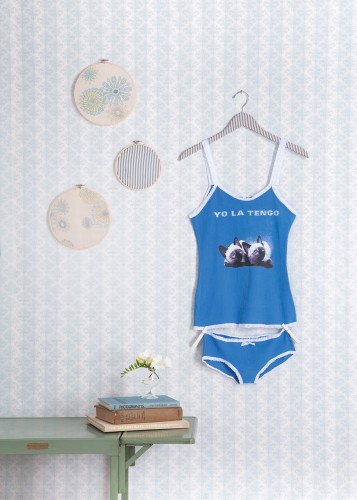 In my world, (blogging) crafts are so fashionable and time/season sensitive, they are best looked up on the web. I choose the books I purchase VERY carefully. And I am pleased to say this book would make the cut. Easily. There were more than 5 projects that I wanted to try right away. I am going to have to get my queue going!


This guide really covers the gamut of life itself. There are lots of crafts, sure, but there are cleaning tips, make-up lessons, and hair styling suggestions. While the book has an edgy lean, it is not offensively so. It is inclusive, and does not make me feel that I need to be younger, skinnier or hipper. (whew) I also appreciate that there are lots of practical up-cycle and recycle projects. I am always looking for those!
THIS GIVEAWAY IS NOW CLOSED!
Here's the best news of all: we've got a copy of the Bust DIY Guide to Life to give away to one of you. Just think of it as our little Halloween treat to our readers!
The winner will be chosen by random drawing on Friday, November 4th and you can have up to three entries:
Leave a comment on this post telling us the best life advice you've ever given or been given.
Get another entry by tweeting about this giveaway then leave us a comment here telling us you did. (Here's some easy cut and paste text for you to use "Enter to win a copy of the Bust DIY Guide to Life, its chalk full of crafty goodness! tinyurl.com/3kavjgs")
Get another entry by liking the Just Crafty Enough facebook page then leave us a comment here telling us you did.
Good Luck!
The small print:
This contest is only open to people in the US and Canada.
You must leave an email where we can contact you when you comment
If the winner does not have get back to us within one week of being contacted, we will choose a second winner.
*Disclaimer: We were given a copy of the Bust DIY Guide to Life to review and giveaway by its publisher. We were not compensated in any other way.
If you are not reading this post in a feed reader or at http://justcraftyenough.com then the site you are reading is illegally publishing copyrighted material. Contact us at justcraftyenough AT yahoo DOT COM. All patterns, text and photographs in this post are the original creations & property of the author unless otherwise noted.
© 2005 – 2011 Kathy Lewinski & Susan Cornish