I saw these foxes at the Paper Source and I bought them immediately. They are for the teachers as part of our end-of-the-year thank you gifts. Here is how the story goes…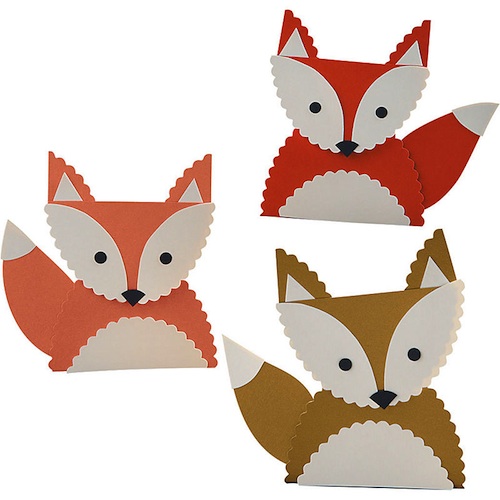 On the rainy days at my daughter's school, they miss outdoor play time. So to "get the wiggles out" they put the dance game on the screen and encourage all the kids to join in the dance. It doesn't seem to matter to them that they are not "hooked up" to the game, they just all dance together. It is really a spectacle of extreme cuteness. At the end of one song, they shout out their requests for the next song. One of the kids FAVORITES is "What Does the Fox Say". (Warning, play at your own risk. This is an ear worm kind of song.) After a few days of rain (back when it was raining) this song was no longer allowed. "Gummy Bear"? One Direction? Those were fine. But "What Does the Fox Say" just wore the teachers RIGHT OUT. When I saw the kits, I knew we had to make them.
Here is how ours came out:


GREAT!  They make me smile.
I got help gluing, she drew the eyes in and I got some help cutting.

They were a great project to work on together. It was a joke that my daughter could be "in on". She was smirking the whole time. "We are going to bug them. They are tired of that song."
The kit comes with everything you need except glue. That was fine with us, because it meant we would use our favorite kid-friendly glue.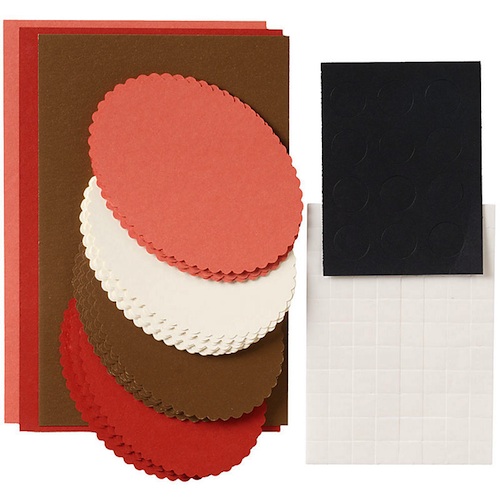 We put these on the top of the package for each teacher. We actually made the Lightning Fast Picnic Blanket for each of them. I hope they have many happy hours under a tree with great food.
If you are not reading this post in a feed reader or at http://justcraftyenough.com then the site you are reading is illegally publishing copyrighted material. Contact us at jcraftyenough AT gmail DOT COM. All patterns, text and photographs in this post are the original creations & property of the author unless otherwise noted.
© 2005 – 2014 Kathy Lewinski & Susan Cornish