So, the big news around the Just Crafty Enough Minneapolis front is that my husband and I have decided to sell our house and move to condo downtown. If any of you have ever gotten a house ready to sell you know it is a ton of work.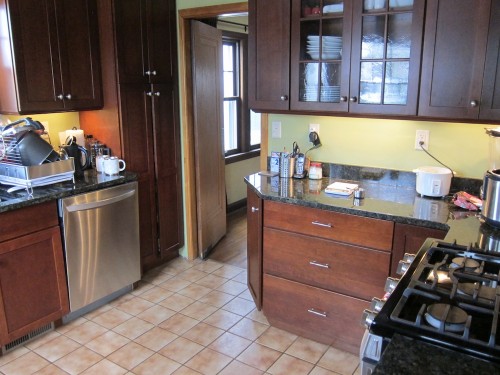 Our kitchen is one of the rooms that needs some of that work. The kitchen floor tiles are a mess, it needs a paint job and so on. Luckily, there is Home Depot where we can get help getting it revamped without breaking the bank. Believe me, we'll be making a lot of trip there over the next couple of weeks for tile, flooring and more.
Check out the video below and see why Home Depot has become the go-to place for home improvement.

If you are not reading this post in a feed reader or at http://justcraftyenough.com then the site you are reading is illegally publishing copyrighted material. Contact us at justcraftyenough AT yahoo DOT COM. All patterns, text and photographs in this post are the original creations & property of the author unless otherwise noted.
© 2005 – 2013 Kathy Lewinski & Susan Cornish