Between the Fourth or July and the upcoming Olympics, we are going to be seeing a lot of this color combination over the next month in the States. We figured we might as well embrace it. Your challenge is to create something using at least two of these colors. It does not have to be Fourth of July or Olympics themed.
Here are a few ideas to get you started…


Last year I did a red, white and blue striped bunting for our Stars and Stripes Challenge.


I also did a red striped table runner with blue star embroidery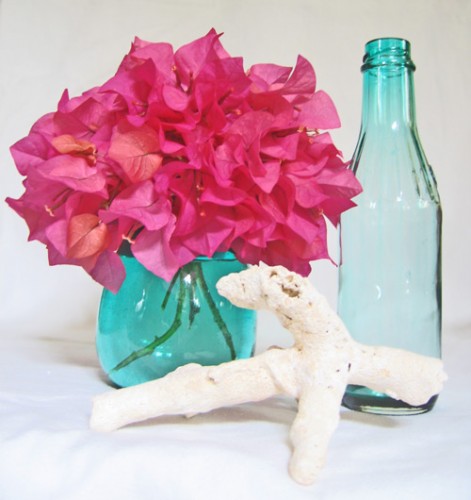 You could turn some clear bottles red and blue using this tutorial from Design Folder. This is the first waterproof way I've seen to do this.
Really the skies the limit with this challenge.
Posting date is Tuesday, July 3rd. Please only in progress photos before that date. Tag your photos with IC13 and IronCraft.
If you are not reading this post in a feed reader or at http://justcraftyenough.com then the site you are reading is illegally publishing copyrighted material. Contact us at justcraftyenough AT yahoo DOT COM. All patterns, text and photographs in this post are the original creations & property of the author unless otherwise noted.
© 2005 – 2012 Kathy Lewinski & Susan Cornish