I started off to do a present for my friend's birthday. She has dogs, and you cannot go wrong with anything related to her breed.
I wanted to cross stitch an iphone cover for her. I could not find one locally, so I ordered it. It came with 23 holes across, and 41 down. I had this great picture which is about the right dimensions to make a nice iphone case.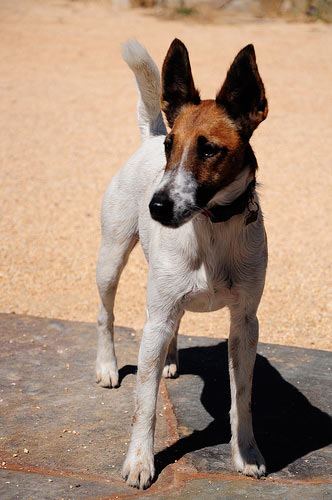 It's perfect.
My husband put it in photo shop, and did some stuff to it, and we got a neat pixilated print.


I really worked to figure out how many squares there were, and how many I needed, and how this was going to map out. Let me save you time and toil. I found an amazing site that will do this kind of crazy math/color work for free!!! Picture Craft Work. You put in your picture, and you let them know how many squares you have and (this is key right here) how many colors you want to use, and they generate a picture for you, and a pattern. It is amazing.


This is my first time dipping my toe into the cross stitch water. So, I did the self respecting thing, and read the instructions that came with the case. And, while cross stitch is not rocket science, I read and watched some tutorials as well. I just wanted to see if there were any tricks of the trade I needed to learn.
When I ran the program to pick the size and the number of colors, I picked 15 colors. I thought that was a ridiculously high number. But when I looked at the picture, the dog was pretty much wiped out. So then I picked 30 colors. And I just scoffed. The dog looked much better. But seriously, 30 skeins of floss. That is just foolish. Isn't it? I decided that all that detail was needed in the dog, and about 1/2 that detail was needed in the background. So I meticulously went through, and looked at the symbols where the dog was, and bought all of those that I could find, and then bought 2-3 of the main colors in the background. (critical error in judgement #1)
Back home, with 20 colors, I began working away. The directions told me to use 3 of the 6 strands of floss on this rubbery case. So I started with black, took three strands, and began my first few "x's". I looked at it, and there was a LOT of white showing through. So, I decided to use more strands than they called for, and after some experimenting, I liked the density of all six strands in the "x". ( Critical error in judgement #2) (All veteran cross stitchers, you may now slap your foreheads, and begin snickering.)
I chose the right number of squares, but the pattern is not infinitely flexible, so the sides had some missing. That's okay, I thought, I'll just carry on with the background and let that "run off the sides".
Now, what this means is that I was following some of the symbols, but not others. And I was counting out where they were, to make sure that the picture was centered. I had to count in and over every time, because the picture and the cover did not match.
I spent HOURS on this case. H O U R S.


It was not relaxing. It was not cool. The plastic started to warp. (is that because I was using too many strands? Maybe not directly, but it certainly didn't help. I had to pull it so hard, because I was using too many strands.)
I consulted with my husband. I consulted with my business partner. and I was given the green light to just put this project down. I don't like how it looks now. And if I sink 14 more hours into it, and still don't like it, then I am on a fools errand.
Lessons:
Do not use 6 strands on rubber. Follow directions, and use what they tell you. (you won't like it LESS than I like this one.)
Do not pick a pattern and use a fraction of the colors.
Use a big, boxy pattern for your first effort. Like, one shape, 6 colors total, an apple in a frame, or something similar.
Stop when you are not having fun.
If you are not reading this post in a feed reader or at http://justcraftyenough.com then the site you are reading is illegally publishing copyrighted material. Contact us at justcraftyenough AT yahoo DOT COM. All patterns, text and photographs in this post are the original creations & property of the author unless otherwise noted.
© 2005 – 2012 Kathy Lewinski & Susan Cornish