Since I got on Pinterest (you all pin, don't you?!) I've been so inspired by the projects using mason jars, bottles and other glass containers. I knew that the Iron Crafters could be jsut as inspiring, so this week we are asking you to create something using jars, bottles or other glass containers.
Here's some pretty to get your creative juices flowing…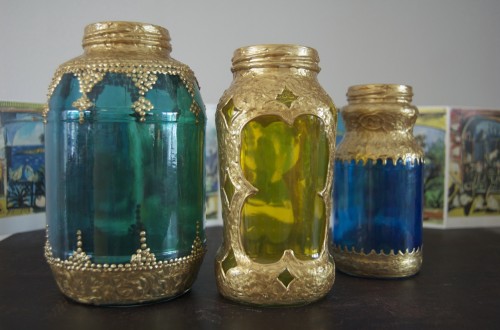 Moroccan Lanterns made from spaghetti sauce jars by Matsutake.


Vintage Mason Jar Chandler from the Etsy store TreasureAgain.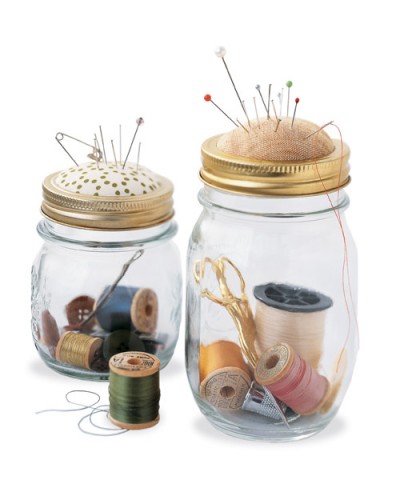 Mason Jar Sewing Kits from Martha Stewart.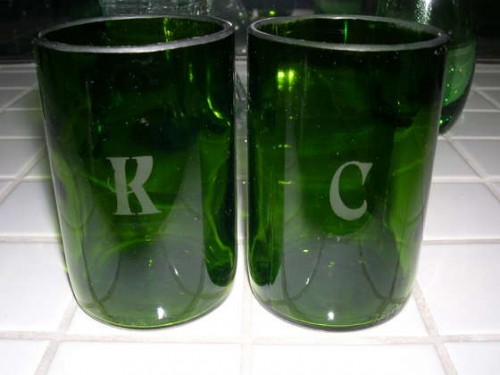 Drink Glasses made from wine bottles from Instructables.
Careful not to cut yourself!
Posting date is Wednesday, October 5th. Only in progress photos should be posted before that date. Please tag your photos with IC40 and IronCraft.
If you are not reading this post in a feed reader or at http://justcraftyenough.com then the site you are reading is illegally publishing copyrighted material. Contact us at justcraftyenough AT yahoo DOT COM. All patterns, text and photographs in this post are the original creations & property of the author unless otherwise noted.
© 2005 – 2011 Kathy Lewinski & Susan Cornish