Last month Matt and I took a fabulous trip to the island Hawaii. For the first part of the trip we stayed at Volcanos National Park in the historic Volcano House Lodge. What a stunning place with a breathtaking view!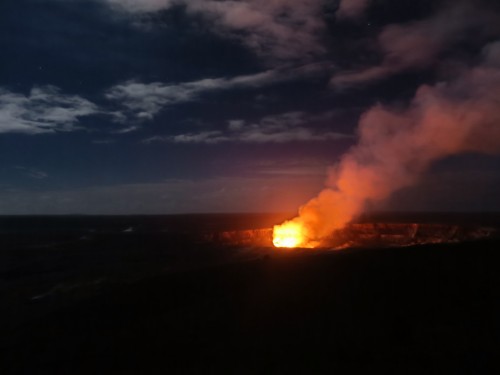 Our timing was great because the Centennial Quilts, celebrating 100 years of the National Park Service, were also spending that month on display at the lodge.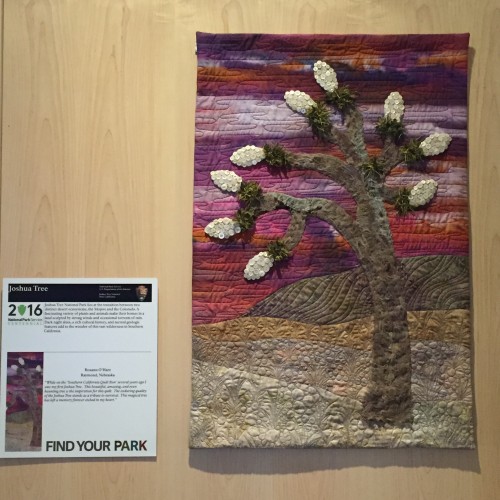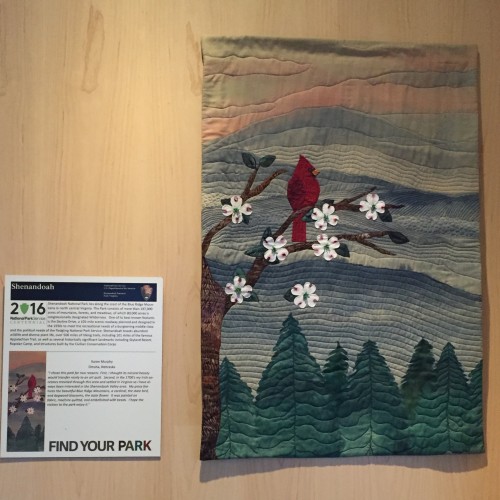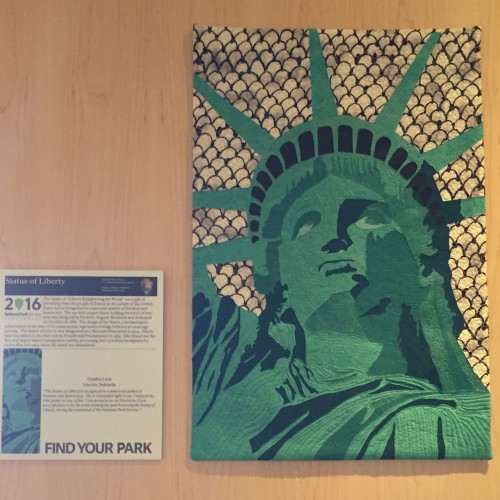 These thirteen art quilts were created by a Fiber Works, a group of textile artists in the Lincoln-Omaha, NE area. There was some really beautiful work in these quilts. We especially liked the one representing Volcanos.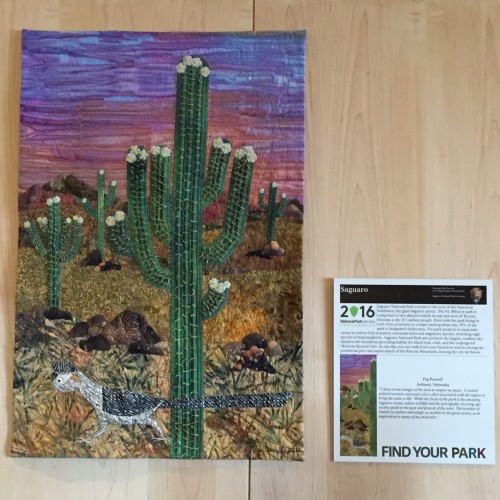 The quilts are on a tour of the thirteen parks they represent for the rest of this year and then heading back to Nebraska in 2017.
April – Statue of Liberty National Monument – New York
May – Wolf Trap Farm for the Performing Arts – Virginia
June – Wind Cave National Park – South Dakota
July – Mount Rushmore National Memorial – South Dakota
August – Glacier National Park, Montana
September – Rocky Mountain National Park – Colorado
October – Shenandoah National Park – Virginia
November – Everglades National Park – Florida
December – Jefferson National Expansion Memorial – Missouri
2017
February – International Quilt Study Center & Museum – Lincoln, NE
May – William Howard Taft National Historic Site
If you are not reading this post in a feed reader or at http://justcraftyenough.com then the site you are reading is illegally publishing copyrighted material. Contact us at jcraftyenough AT gmail DOT COM. All patterns, text and photographs in this post are the original creations & property of the author unless otherwise noted.
© 2005 – 2016 Kathy Lewinski & Susan Cornish