We have talked about pricing our work here before.
I found a whole set of quilts featured on One King's Lane and they inspired me. I always enjoy seeing people selling their work on a commercially viable (even THRIVING) site. These quilts reminded me of the conversation that we were having about valuing our work and even how to talk about our work: Folk Art is my new favorite term.


Pink, White & Yellow Quilt
$3,999.00
Chris Rucker is an artist and designer based in New York City. He is a partner in the design+build firm AR & DEE, and produces furniture and design objects under the name RUCKERCORP. A designer and artist who works across many different disciplines, Chris produces furniture, fixturing, architectural spaces, design objects, and sculpture.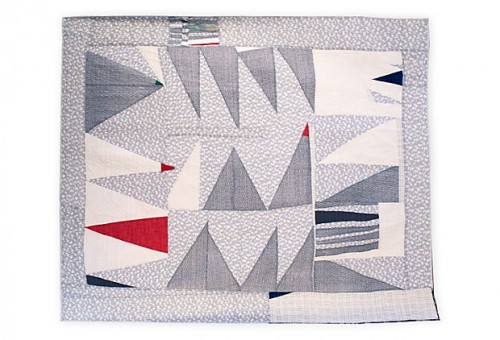 The Parchment Quilt. $1599
Pauline Boyd is a Los Angeles-based textile artist and designer who creates primarily freestyle quilts. She is the founder of Counterpane, a line of home goods and quilted works.
And then, a circle quilt, of course, you know I have a penchant for a good circle quilt.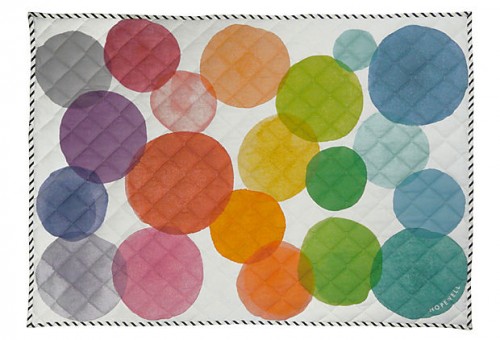 This quilt is substantially less. Water Color Quilt $149.00. It is a crib quilt. By Hopewell design workshop of Eliza Kenan and Claire Oswalt
All of these quilts were featured in a article on Folk Art in Fabric. If you have not gone out to One King's Lane yet, I highly recommend it. The sight is SO well organized that you can really refine what you are looking for. Enjoy!
If you are not reading this post in a feed reader or at http://justcraftyenough.com then the site you are reading is illegally publishing copyrighted material. Contact us at justcraftyenough AT yahoo DOT COM. All patterns, text and photographs in this post are the original creations & property of the author unless otherwise noted.
© 2005 – 2013 Kathy Lewinski & Susan Cornish