Challenge – The Finale
Create a collection inspired by the ancient city of Rome. On the show they needed to create 10 pieces, for our purposes you can design are many pieces as you like or one look that would be the showstopper finale of your show.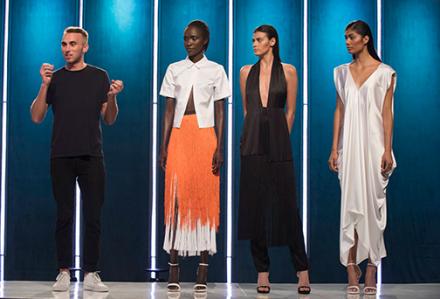 Time Limit – 5 days
Budget –  $900 (hahahahaha!)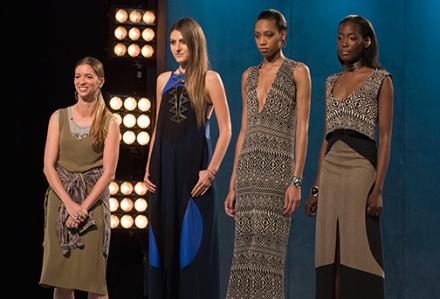 Accessories – Choose your accessories from the Aldo Accessory Wall.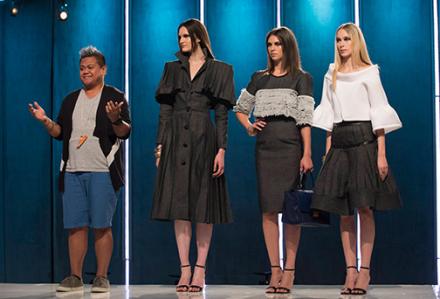 Runway Day – Runway day is Thursday, October 23rd.
Just a reminder, only in-progress photos should be posted to the Flickr group before Runway Day. Save the big reveal for next Thursday. Please tag your photos with PPR13 and ProjectProjectRunway.
Ok, let's talk about this episode. Warning spoilers ahead….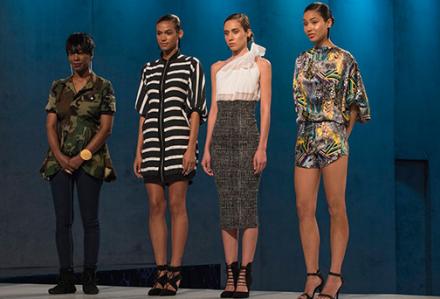 Kathy's take:
Amanda's pieces were nice, but a little unwowing. I really hate the whole crop top that sticks out thing. I'm glad the judges didn't love it all, but they do seem to fawn on her.
Sean's looks were very sleek and look rich. He does clean really well. My least favorite was the white dress, why do designers think women want to look bigger around the hips. Nina is really stuck on the fringe thing.
I really dislike Char's print that she got in Rome, I feel like some old lady is wearing it around a pool in Miami. Yet, her pieces look junior to me. The pencil skirt and top, looked like cheap office wear.
Kini's stuff is interesting in it's construction, but some of it comes off a little too stiff. And all denim? I know it is his thing, but yawn. What was that trim on Kini's crop top?! And the shoulders on the dress/coat? (The judges disliked it too.) I did kind of dig the white top, but the skirt with it has a strange shape to be paired with it.
Who's going to win? I have no idea at this point. After all these years, I've given up guessing what the judges will do.
If you are not reading this post in a feed reader or at http://justcraftyenough.com then the site you are reading is illegally publishing copyrighted material. Contact us at jcraftyenough AT gmail DOT COM. All patterns, text and photographs in this post are the original creations & property of the author unless otherwise noted.
© 2005 – 2014 Kathy Lewinski & Susan Cornish