Based on what everyone is pinning these days, it seems like September has put people in a Halloween state of mind. Well, it does pay to start those crafting project early, so here are eighteen projects from our archives to get you started.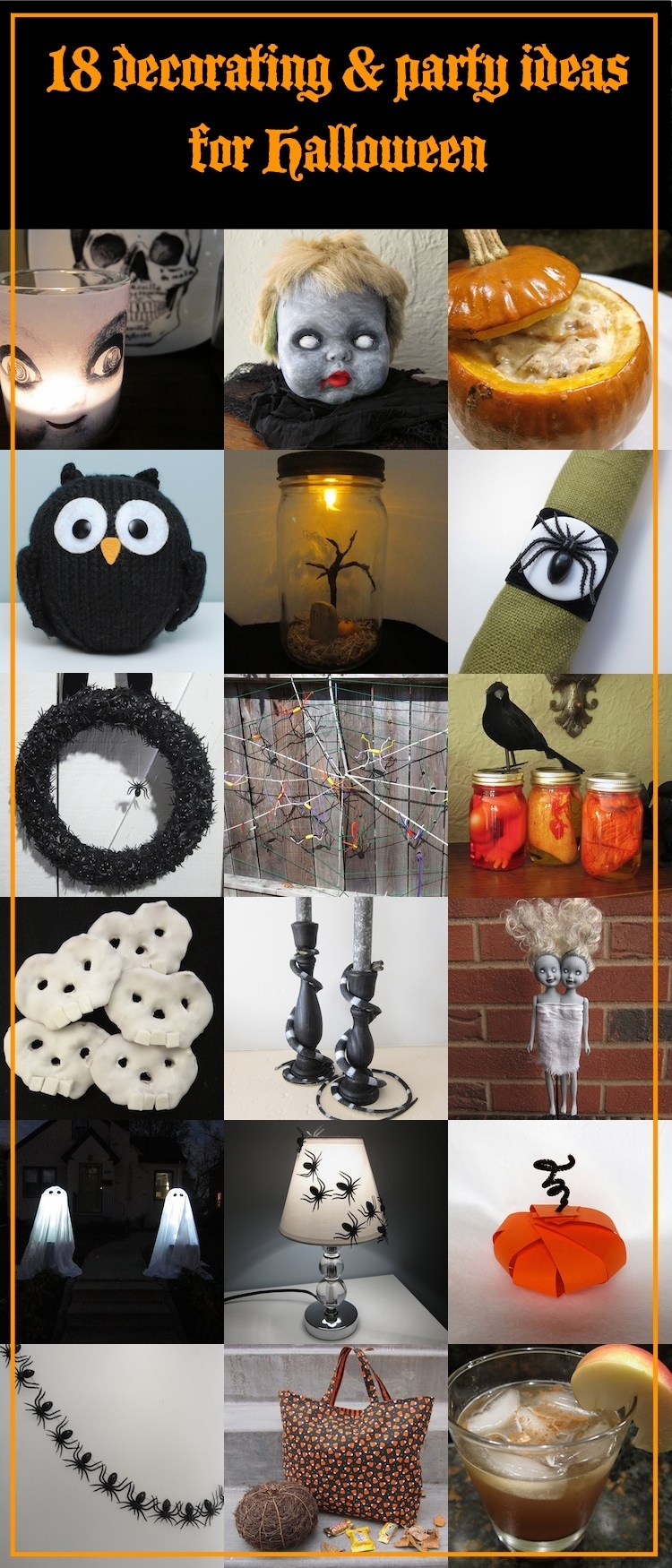 1. Doll Faced Candles and Other Creepy Glassware
2. Zombie Baby Head
3. Pumpkin Guts
4. Knit Black Owl
5. Graveyard Terrarium
6. Spider Napkin Rings
7. Spider Wreath
8. Bead Spiders
9. Mad Scientist Body Part Jars
10. Chocolate-Covered Pretzel Skulls
11. Snake Candleholders
12. Zombie Siamese Twin Dolls
13. Tomato Cage Ghosts
14. Spider Lamp
15. Paper Strip Pumpkins
16. Spider Garland
17. Reversible Trick or Treat Bag
18. Harvest Campfire Cocktail
Look out for more Halloween projects coming soon!
If you are not reading this post in a feed reader or at http://justcraftyenough.com then the site you are reading is illegally publishing copyrighted material. Contact us at jcraftyenough AT gmail DOT COM. All patterns, text and photographs in this post are the original creations & property of the author unless otherwise noted.
© 2005 – 2014 Kathy Lewinski & Susan Cornish