Here is an interview with Tim Gunn. He is talking about his new show and it sounds like this will be instead of Project Runway. Is it over?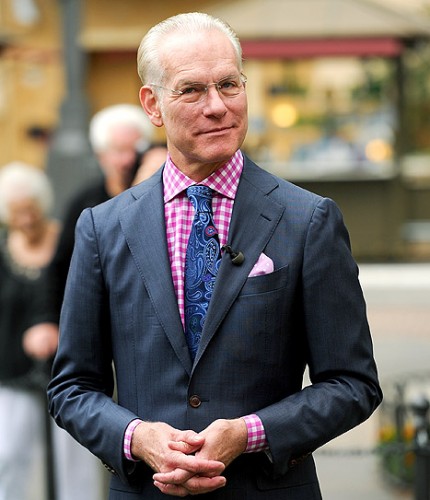 Under the Gunn will air starting Jan 16. It will look like PR, but Tim will mentor a set of mentors. Mondo, Nick, and Anya will be the three mentors and they in turn will have designers under them. People are still scratching their heads about Anya. She does not sew. So, she is not fit to judge and can't be in line to mentor a group of aspiring designers.
LA Times reports: "The 13-episode series is filming in November at L.A.'s Fashion Institute of Design & Merchandising and is being produced by the Weinstein Co. and "Project Runway" producers Bunim/Murray Productions."
But Tim lives in New York.
Are they filming right now? Will they finish up with Fashion Week?
And from my point of view, who will be back stage? Any of my "friends"? Will they take the Sr. Members of the production team to LA? Or will they just hire everyone new? Courtney? Are you out there?
Do you think that if I get in touch with "Tim's people" that I could "help them"?
Do you think that this will be the end of Project Runway?
If you are not reading this post in a feed reader or at http://justcraftyenough.com then the site you are reading is illegally publishing copyrighted material. Contact us at justcraftyenough AT yahoo DOT COM. All patterns, text and photographs in this post are the original creations & property of the author unless otherwise noted.
© 2005 – 2013 Kathy Lewinski & Susan Cornish