Ok guys, I have no idea what made me decided to do this week's them, but once I thought of it I couldn't think of another one. It could be a little bit tricky, but I know you Iron Crafters are nothing if not ingenious! Make something that has to do with beverages or uses something related to beverages (bottles, corks, glasses, cans) as a supply.
Here's a few ideas to get you thinking, there are lots more on our Pinterest board.
(Click on any picture to be taken to the original link.)

Sew or knit up a drink cozy


Create a signature cocktail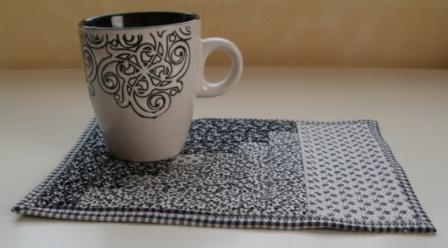 Make a mugrug, coasters or teapot cozy


Paint or etch glassware
Feel free to take it as far outside of the box as you want.
Reveal day is Tuesday, October 22nd. Please only post in progress shots before that date. Tag photos with IC1321 and IronCraft.
If you are not reading this post in a feed reader or at http://justcraftyenough.com then the site you are reading is illegally publishing copyrighted material. Contact us at justcraftyenough AT yahoo DOT COM. All patterns, text and photographs in this post are the original creations & property of the author unless otherwise noted.
© 2005 – 2013 Kathy Lewinski & Susan Cornish