Welcome to season 12 of Project Runway and a new season of Project Project Runway! If you want to join in the fun this season get all the details here. Let's jump right in…
Warning! If you haven't watched the episode yet, there are spoilers ahead. (All photos in this post are from Lifetime.com.)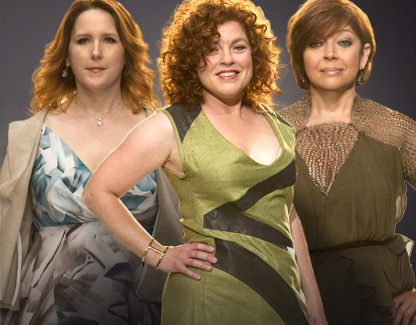 Challenge – Project Runway Super Fan!
This was such a fun, but nerve wracking, episode of Project Runway. The designers were each paired with a PR Super Fan and told to give her a makeover. Our own Susi was one of those super fans. Unfortunately, her dress came in on the bottom this week.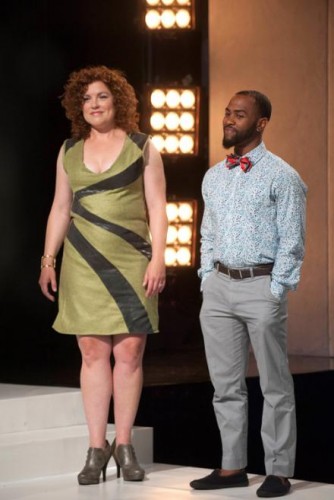 Let's fix that! Your challenge this week is to create a look for Susi. She wanted something she could wear out on the town with her husband in San Francisco other than jeans and t-shirts. Susi is a a stay-at-home mom with a super bubbly personality. Make that shine through in her look.
Added: Susi here. when Ken and I first met, I really said "anything goes!" So I just wanted to say that to this group of designers too! Show me your style! You can make a gown, a dress, pants, what ever you would like! Dazzle me! Just please, don't accentuate my stomach area.
Budget – $20 – $40
Time Limit – 24 hours
Accessories – Choose your other accessories from the Belk accessory wall.
Runway Day – Runway day is Thursday, September 26th.
Just a reminder only in-progress photos should be posted to the Flickr group before Runway Day. Save the big reveal for next Thursday. Please tag your photos with PPR10 and ProjectProjectRunway.


Usually, I talk about the episode at this point, but really all I saw this week was Susi. What I did notice was really not great. Is it that hard to design for someone who isn't model sized? Oh, don't get me started. AND they had longer on this challenge than almost any this season! I expected something more. Anyway, stay tuned, Susi will be sharing all the behind the scenes dirt with us soon.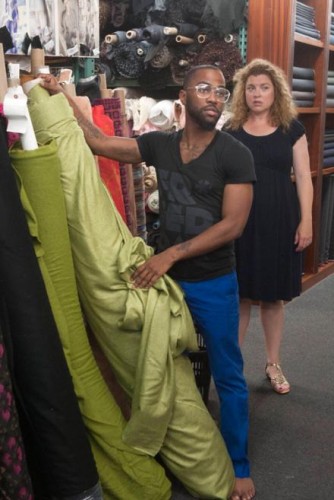 Oh, I just have to add. So, glad Ken is gone. He should have been kicked off after his last tirade. He is such a sore loser too. On Twitter last night he was claiming he wanted to quit three times this season and kept getting talked into staying. Then he said he purposely threw last night's challenge, so he could leave. If that is the truth, it is so unfair to Susi!
If you haven't seen the episode yet you can watch it here.
If you are not reading this post in a feed reader or at http://justcraftyenough.com then the site you are reading is illegally publishing copyrighted material. Contact us at justcraftyenough AT yahoo DOT COM. All patterns, text and photographs in this post are the original creations & property of the author unless otherwise noted.
© 2005 – 2013 Kathy Lewinski & Susan Cornish