The "project" that I worked on this week was a video. It was my first time using iMovie. I did have a steep learning curve, but I think I did a pretty good job.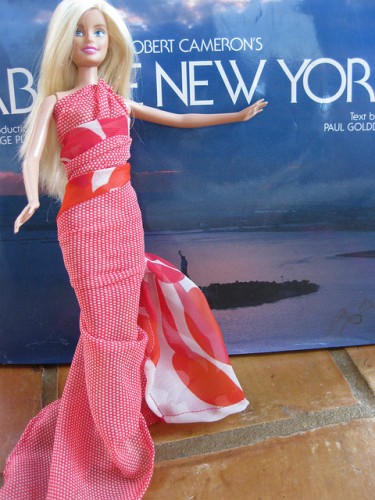 You all would know the topic. I applied to be one of the "super fans" of Project Runway in their contest. Stay tuned. I am sure they will not allow ANY form of communication/posting from inside PARSONS: THE NEW SCHOOL OF DESIGN, but I intend on being there. So if I go silent, you can smile contentedly, knowing that I am greeting Tim Gunn in person. Shaking his hand and throwing around big vocabulary words. It's 102 in New York, so I don't intend to leave the building.
Gotta go practice my runway walk.
If you are not reading this post in a feed reader or at http://justcraftyenough.com then the site you are reading is illegally publishing copyrighted material. Contact us at justcraftyenough AT yahoo DOT COM. All patterns, text and photographs in this post are the original creations & property of the author unless otherwise noted.
© 2005 – 2013 Kathy Lewinski & Susan Cornish