Congratulations! You have all made it to fashion week!
The designers are making 10 look lines to send down the runway.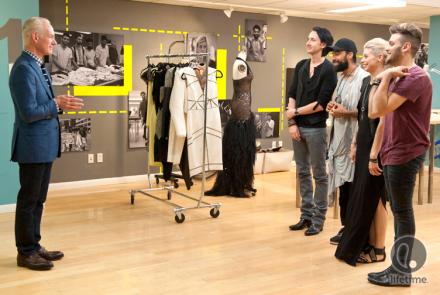 You have a choice: you can make a 3 look collection, showing your range as a designer. Or, you can make one show stopping look.
Like the designers, we will have a tight turnaround. Your look/s is due Thursday Oct 18. You have a budget of $90.
You also have to clean your house (- or rent some place extravagant), in case Tim comes for a visit!
See you on the runway.
If you are not reading this post in a feed reader or at http://justcraftyenough.com then the site you are reading is illegally publishing copyrighted material. Contact us at justcraftyenough AT yahoo DOT COM. All patterns, text and photographs in this post are the original creations & property of the author unless otherwise noted.
© 2005 – 2012 Kathy Lewinski & Susan Cornish