Challenge – Fix My Friend
Create a look for one of your friends (it can be someone who you think needs a little fashion help or just someone you'd like to design for). We'd love to see a photo of the friend you are designing for.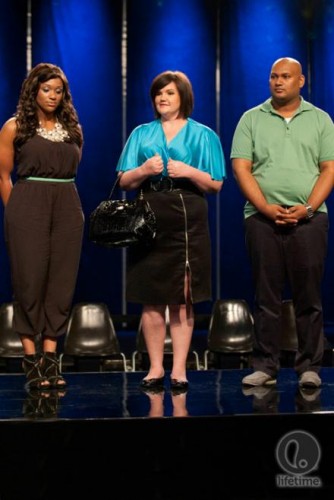 Here's our little rant for the week. They do a "real" woman challenge every season, you'd think the current designers would have watched the show before, yet every year there is one jerk who can't believe he has to design for a plus-sized woman (By the way Ven size 14 is not plus-sized. The average woman wears a size 12 -14). The twittersphere was full of comments last night about how awful Ven was being to his model(he claims he was edited that way, but they didn't edit in her friends tears, did they?). I know Susi and I were both disgusted by him.
Also, are the only colors available at Mood black, white and blue?
Time Limit – You have 1 day to complete your look.
Accessories – Feel free to chose accessories from the Lord and Taylor Accessory Wall to go with your outfit.
Runway Day – Thursday, August 30th
Just a reminder only in-progress photos should be posted to the Flickr group before Runway Day. Save the big reveal for next Thursday. Please tag your photos with PPR6 and ProjectProjectRunway.
If you are not reading this post in a feed reader or at http://justcraftyenough.com then the site you are reading is illegally publishing copyrighted material. Contact us at justcraftyenough AT yahoo DOT COM. All patterns, text and photographs in this post are the original creations & property of the author unless otherwise noted.
© 2005 – 2012 Kathy Lewinski & Susan Cornish