This last challenge had car sponsors for the color. And past contestants from our favorite show as models and clients. We were asked to make a red carpet look for the Emmys.
The car key that I picked was a color called Nebula Pearl Grey. And the Client that I met was Laura Bennett, season 3 finalist. I was a fan of her designs, even if they were not "everywoman's" clothes. She always tried to bring plain old glamor, even into a "Mom" wardrobe. She has a blog on Lifetime that has an interesting wrap up of the last episode and the selective editing. She says Kenly is a nasty princess. Huh? There is a shocker.
This week's trip to Britex Fabrics was inspiring, as ever.
The fabric I chose is a stunning silk. Silver with a small check that is actually woven in as a texture. It is a very subtle waffle pattern.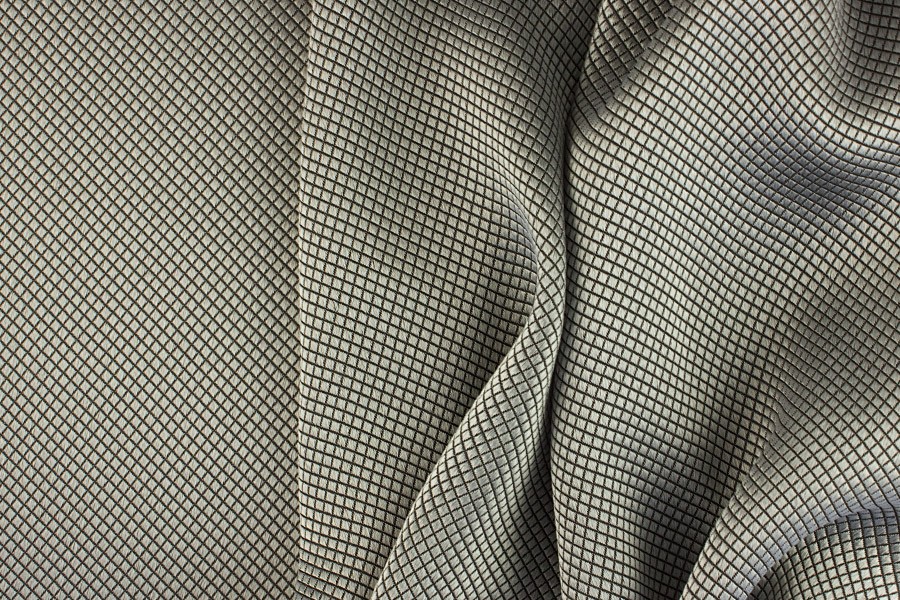 And here is the red carpet look:


Micheal Kors said: "Tasteful"


Heidi said: "I wish it were shorteh, but it's shiny. I like this dwess. I would wheah this dwess"


Nina scoffed.


They asked Laura how she felt, and she said: " I don't usually do an open back, but I love the fabric and the movement. They listened to me, and really made something flattering."
Then Heidi said "Congwatulations Susi. Great wook. You arh safe this week."
And just so we are all clear – I will not be packing in the middle of the night and quitting. (if you saw the previews for next week, it looks like serveral contestants either leave or threaten to, or have a major meltdown, or all three.)  I like our show too much for that. Besides, if I was going to leave, it would have been after last week's melting and burning debacle. Micheal says "Fashion is not for sissys!" And here at JCE we have always said "If you can't handle the heat, back away from the glue gun." I hope you all are continuing to have as much fun as we are.
May all the drama unfold on the show, and none of it in your real lives. See you on the runway!
If you are not reading this post in a feed reader or at http://justcraftyenough.com then the site you are reading is illegally publishing copyrighted material. Contact us at justcraftyenough AT yahoo DOT COM. All patterns, text and photographs in this post are the original creations & property of the author unless otherwise noted.
© 2005 – 2012 Kathy Lewinski & Susan Cornish