Welcome to the fourth season of Project Project Runway! We are excited to be following along with this season ten of Project Runway. We have a good group a designers this season including, for the first time, two junior designers who are both 11 years old. It is not to late to join in if you haven't signed up yet, just send us an email.


A few business notes: Please remember only workroom photos should be posted before runway day. We do love to see your work in progress though. Secondly, there are new buttons you can use for your blog available on our button page that feature our new logo. Now on to the first challenge…
Challenge – Times Square Anniversary Party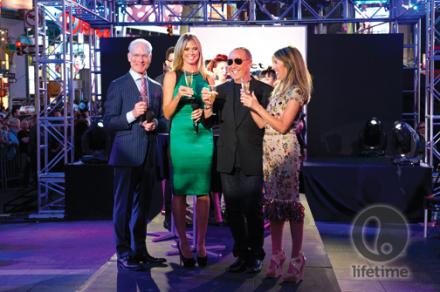 This week the designs brought a look from their portfolio that best represented their design esthetic. Then they had to make a companion piece to show with it on the runway.
For Project Project Runway we will give you two choices on how to do this challenge. If you have done Project Project Runway in the past or have designed any doll clothes before, you can use one of those designs as your first piece and design a companion piece to go with it. Or, you can design two new pieces complimentary pieces to show off your design point of view.
Time Limit – You have 1 day to complete your look.
Accessories – Feel free to chose accessories from the Lord and Taylor Accessory Wall  to go with your outfit.
Runway Day – Thursday, July 26th
Just a reminder only in-progress photos should be posted to the Flickr group before Runway Day. Save the big reveal for next Thursday. Please tag your photos with PPR1 and ProjectProjectRunway.
If you are not reading this post in a feed reader or at http://justcraftyenough.com then the site you are reading is illegally publishing copyrighted material. Contact us at justcraftyenough AT yahoo DOT COM. All patterns, text and photographs in this post are the original creations & property of the author unless otherwise noted.
© 2005 – 2012 Kathy Lewinski & Susan Cornish