I've been slowly going through clothes and getting rid of things that don't fit or are out of style. It is amazing the amount of jeans I have that I don't wear anymore. Most will be donated but I'm saving one pair for this challenge, make something with denim.
Here's a few ideas for you…
Denim textile art by Julie of Belarossa

Here is a denim quilt from the Working Clothes series in the Gee's Bend quilt show.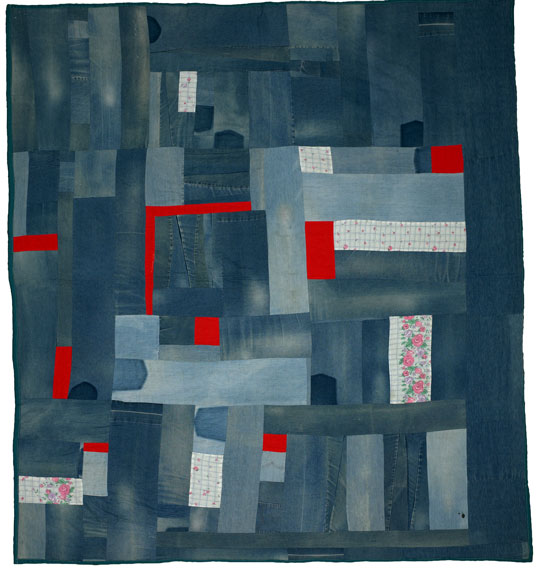 Our denim Nautical Hobo Bag

Or turn an old pair of jeans into something new to wear like Art Threads did with this Pocket Apron.

Posting date is Tuesday, July 17th. Please only post in progress shots before that date. Tag photos with IC14 and IronCraft.
If you are not reading this post in a feed reader or at http://justcraftyenough.com then the site you are reading is illegally publishing copyrighted material. Contact us at justcraftyenough AT yahoo DOT COM. All patterns, text and photographs in this post are the original creations & property of the author unless otherwise noted.
© 2005 – 2012 Kathy Lewinski & Susan Cornish