Typography has been as craft or art has been very popular for awhile now, those Keep Calm postera are the perfect example. This week we'd like you to play with letters and words. How can you make them fit into your crafts?


A few years ago, I made my nephews quilts with their first initials pieced into them.


I think these crocheted letter are great. You could make a bunch to spell a name or favorite word. (I cannot find the original source of these so if anyone knows let us know in the comments.)


Embroidery works great for words & letters too. I made these Super Kid Pillows changing the classic "S" to the particular kids initial.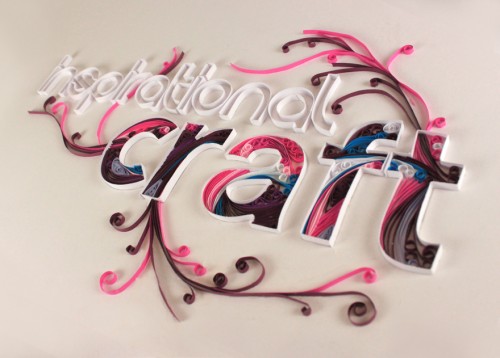 Check out these beautiful quilled letters by Samm White. Oh, to have that on my craft room wall.
Post date is Tuesday, June 5th. Please only in progress photos before that date. Tag photos with IC11 and IronCraft.
If you are not reading this post in a feed reader or at http://justcraftyenough.com then the site you are reading is illegally publishing copyrighted material. Contact us at justcraftyenough AT yahoo DOT COM. All patterns, text and photographs in this post are the original creations & property of the author unless otherwise noted.
© 2005 – 2012 Kathy Lewinski & Susan Cornish