Everyone did such wonderful work for the Peeps Challenge this year. I know picking a winner was really hard and at the end it was neck and neck between a couple of the entries. But only one Iron Crafter could win. That crafter is Thing 1 from A Mom and 2 Things for his Hunger Peeps dioramas.


He'll be getting a Peeps Coloring Case and, to let everyone know about his peep crafting skills, this peeps badge from Iron Crafter, Wagonswest.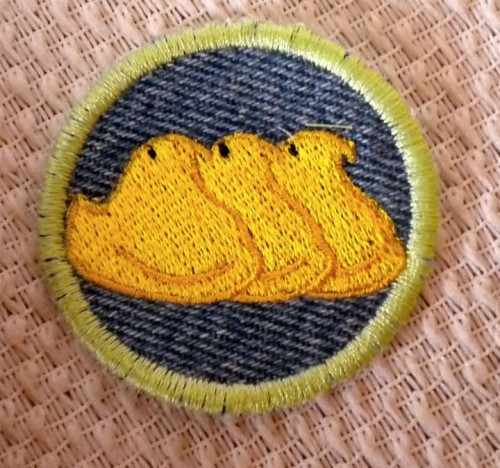 Make sure to check out her Esty store, it is full for fun badges for all sorts of accomplishments!
Thanks to everyone who participated in the Peeps Challenge this year. We hope you all had fun doing it. Will it be out most requested challenge again next year?!
If you are not reading this post in a feed reader or at http://justcraftyenough.com then the site you are reading is illegally publishing copyrighted material. Contact us at justcraftyenough AT yahoo DOT COM. All patterns, text and photographs in this post are the original creations & property of the author unless otherwise noted.
© 2005 – 2012 Kathy Lewinski & Susan Cornish