Here at the Design House of Cornish, we had a really good time this season, with the all stars. (So pleased that we had a spot in the competition. The interview process to get on the show in the first place is grueling. So I was glad to be included with such an amazing group of designers.)
We are showing a 3 look collection.I went very old-school-run-way-show, and offer you a bathing suit, an office look, and a real show stopper.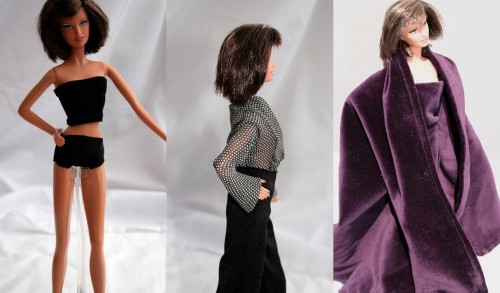 First, the suit. Most runway bathing suits are "vulgar". And could NOT be worn by any women. I'm afraid this is a response to that, and maybe not fashion forward.


But man, functional. This is a suit that lots of women could buy and wear.


Next, I worked a shawl collar out on a blouse. I love the sheer fabric.


And a pair of wide leg slacks.


These slacks are American ready to wear at their best. The pants do not need to be dry cleaned, so they are functional, and green, and economical, AND flattering. Wow. The blouse is well cut. (am I channeling Micheal, and bragging prematurely about my impeccable cutting and finishing? )


But it is a little sheer. Perfect for Spring. And it could be worn by anyone with a cami underneath.
Lastly a "show stopping look".


This girl is going to the opera, opening night in San Francisco.  A full length cape with a convertible hood for drama and warmth.


And a full length royal purple gown. (This look is the one that is made from fabric used in another challenge. The velvet was in my jacket that I cut for the Broadway God Spell look)


Swoon. Even at a Barbie scale, it is SO fun to sew with fabric this rich and lovely.
The head designer, and the "mentor" and the stylist here at the House of Cornish had a wonderful time this season. Lot's of pretty gown challenges, and less "make a look out of gum wrappers and $2.00 for trim at the grocery store".
Darlings! Have a great off-season! Sketch! And I will look forward to seeing you in the work room with our old friends Tim, Heidi, Nina, and Micheal.
If you are not reading this post in a feed reader or at http://justcraftyenough.com then the site you are reading is illegally publishing copyrighted material. Contact us at justcraftyenough AT yahoo DOT COM. All patterns, text and photographs in this post are the original creations & property of the author unless otherwise noted.
© 2005 – 2012 Kathy Lewinski & Susan Cornish