Spring is in the air here in the midwest (sure we could still get snow until May, but humor us). It seems like everywhere I go people are picking up things to freshen up their homes after a dull, grey winter. I thought that seemed like a great challenge for the Iron Crafters. This time we'd like you to create something to freshen up the place you live. Maybe some new throw pillows, a slip cover on a chair, make a throw rug from the bathroom, create some new art for your bedroom.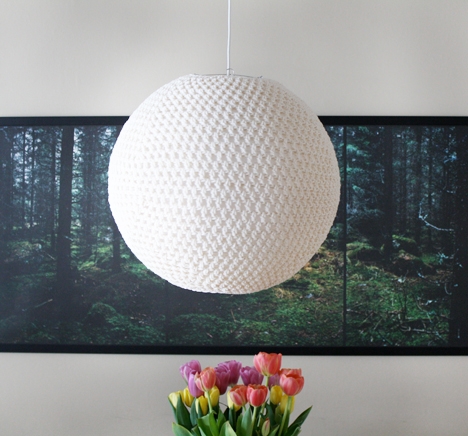 If my wrist wasn't awaiting a consultation with the hand surgeon, I'd love to crochet this Nordic Pendant Light from Pickles in a smaller size for my craft room. (By the way, Pickles looks like a great resource for free knitting and crochet patterns.)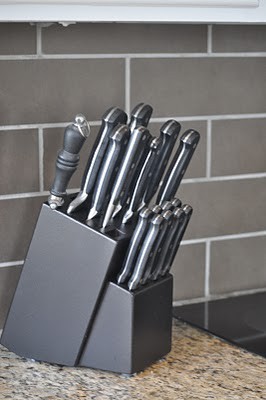 Heaven knows my knife block could use a little freshening up. I've seen lots of painted versions but I love this one from Starter Home to Dream Home. It's spray painted with an oil rubbed bronze paint. It looks so sleek.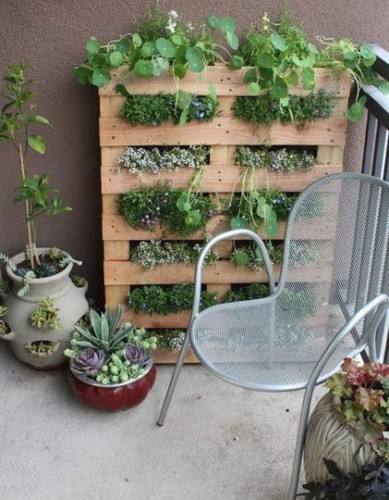 Or maybe it is your outdoor living space that needs some freshening up. This pallet turned into vertical garden from Life on the Balcony is really eye-catching and a great use of space. I could see this on Susi's back deck full of succulents.
Or maybe you'll get one of those home projects you've been sitting on done!
Posting date is Tuesday, April 10th. Please only in progress pictures before that date. Tag your photos with IC7 and IronCraft.
If you are not reading this post in a feed reader or at http://justcraftyenough.com then the site you are reading is illegally publishing copyrighted material. Contact us at justcraftyenough AT yahoo DOT COM. All patterns, text and photographs in this post are the original creations & property of the author unless otherwise noted.
© 2005 – 2012 Kathy Lewinski & Susan Cornish