Challenge – Clothes Off Your Back
Find a muse to inspire a fashion forward look, you have to convince them to give you the clothes off their back to make a new look. Half of the look must come from your muse's clothing, the rest can come from the fabric store.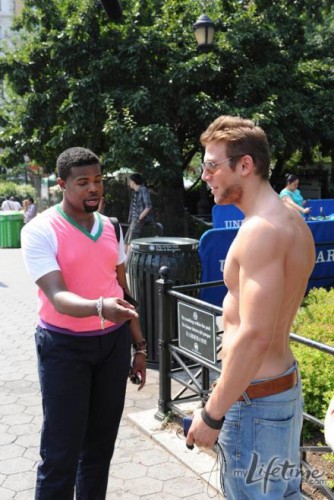 Ok, we'll give you a couple of choices for PPR…
You can use someone else or yourself as your muse and use a piece of human sized clothing to make your look. This is the easier option because you'll have a lot of fabric.
Or…you can be inspired by a piece of doll clothing (either from the store or one that you have already made) and use that to make your look. This is the slightly trickier option because you'll be reworking clothes that are the same size as your doll, but it is the option that is most like the challenge on the show.
You can spend $15 on additional fabric.
At least 50% of your look needs to be made in fabric from your muse.
Time Limit – You have 2 days to complete your look.
Accessories – Feel free to chose accessories from the Nieman Marcus Accessory Wall to go with to go with your outfit.
Runway Day – Thursday, February 9th
Just a reminder only in-progress photos should be posted to the Flickr group before Runway Day. Save the big reveal for next Thursday. Please tag your photos with PPR5 and ProjectProjectRunway.
If you are not reading this post in a feed reader or at http://justcraftyenough.com then the site you are reading is illegally publishing copyrighted material. Contact us at justcraftyenough AT yahoo DOT COM. All patterns, text and photographs in this post are the original creations & property of the author unless otherwise noted.
© 2005 – 2012 Kathy Lewinski & Susan Cornish