Seems like everyone else is doing the top 10 of 2011 lists, so we wanted to play along too. Here are the top 10 patterns and tutorials from Just Crafty Enough in 2011.
(click any picture to see the original post)
1.

Who would have thought the pattern for this simple little guy would have caught so many people's attention?!
2.

Not only has the pattern for these mittens been popular, but the kits have been selling great on Etsy too.
3.

Another knitting pattern, this one inspired by some decorations I saw in Brugge.
4.

I think a lot of kids might have been washing up with Lego soap this holiday.
5.

Easy salt dough ornaments made fun gift tags.
6.

Buttons rings to make yourself some bling!
7.

An easy appliquéd reindeer project for the holidays
8.

More fun jewelry made from buttons.
9.

My husband calls these hats for squirrels, but tiny toques look cute hanging on trees or on top of wine bottles.
10.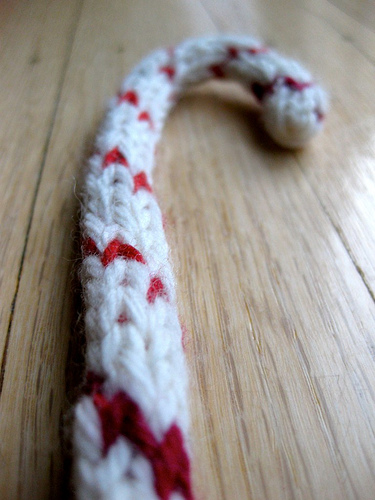 Another knit Christmas ornament rounds out the list for this year.
If you are not reading this post in a feed reader or at http://justcraftyenough.com then the site you are reading is illegally publishing copyrighted material. Contact us at justcraftyenough AT yahoo DOT COM. All patterns, text and photographs in this post are the original creations & property of the author unless otherwise noted.
© 2005 – 2011 Kathy Lewinski & Susan Cornish