Pillows are such a quick and easy way to change up the look of a room, be it bedroom or living room. Plus they are super easy to make. You can make them scratch or just dress up on you buy at the store to make it your own. For this week's challenge we'd like you to create a pillow or pillowcase. We're really looking forward to seeing the ways you take this challenge.
Here's some beautiful ones we've seen around the internet…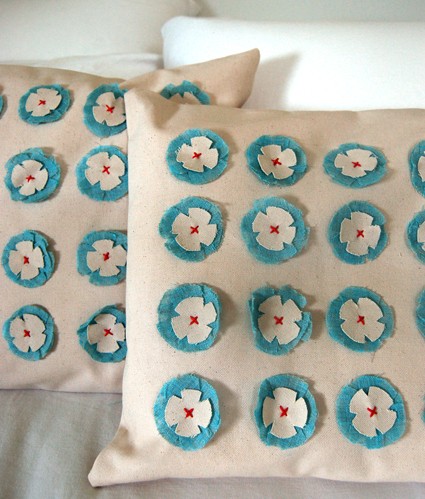 The Purl Bee does great things with felt, linen and just a few stitches.


Come Together Kids has a great tutorial for this fleece flower pillows.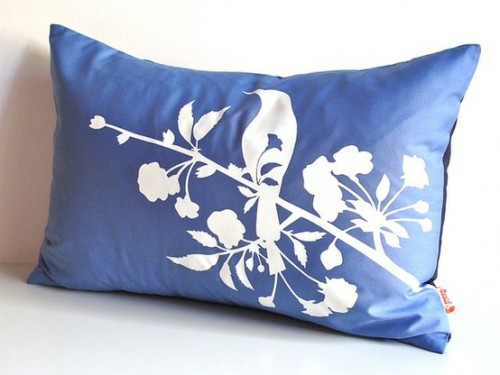 Silk screening or fabric paint can create beautiful pillows too, like this one from Etsy seller Joom.


I like to make pillows using applique, fabric paint and embroidery.

Posting date is Wed., Nov 2nd. Please post only in progress photos before that date. Tag photos with IC44 and IronCraft.
If you are not reading this post in a feed reader or at http://justcraftyenough.com then the site you are reading is illegally publishing copyrighted material. Contact us at justcraftyenough AT yahoo DOT COM. All patterns, text and photographs in this post are the original creations & property of the author unless otherwise noted.
© 2005 – 2011 Kathy Lewinski & Susan Cornish