This week we challenged the Iron Crafters to dig into all those hidden corners in their houses, pull out those UnFinished Projects, and get them done!


I pulled out two partially finished knitting projects and got them both done, weaving in end and all!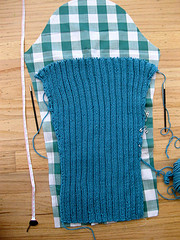 Susi pulled out a sweater she's been working on forever and got back on track by figuring out how to make the sleeves fit her perfectly.
Let's see what the other crafters had stashed away in their craft rooms.
(click on any picture to see it bigger and read more)
If you are not reading this post in a feed reader or at http://justcraftyenough.com then the site you are reading is illegally publishing copyrighted material. Contact us at justcraftyenough AT yahoo DOT COM. All patterns, text and photographs in this post are the original creations & property of the author unless otherwise noted.
© 2005 – 2011 Kathy Lewinski & Susan Cornish