Here is a quick little project that one of the student's in the Stitch Lab created. Its a Candy Corn Sachet. Voila!

The inspiration and the basis for the pattern are found on Chico and Jo right here. Here is how their's looks: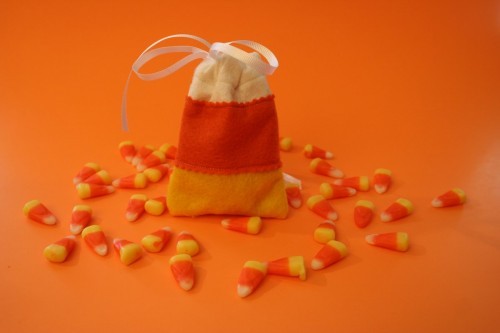 And here is ours:

We crafted ours following the directions for the pattern as shown. But we made it out of fleece instead of felt. So our seam allowances are different, and the seams are different. So our finished sachet is smaller than the one on the web.
This was a great project for a beginner sewer. Fun, easy, and satisfying results.
Happy stitching!
If you are not reading this post in a feed reader or at http://justcraftyenough.com then the site you are reading is illegally publishing copyrighted material. Contact us at jcraftyenough AT gmail DOT COM. All patterns, text and photographs in this post are the original creations & property of the author unless otherwise noted.
© 2005 – 2016 Kathy Lewinski & Susan Cornish