I love seeing what our readers do with our patterns and how they make them our own. Recently, I heard from Angie who works on military base. She wanted to do something for the waiting room of the optometry clinic for the holidays and came up with these seat covers.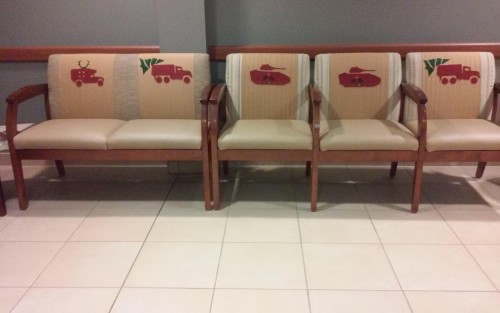 She calls it the Christmas Tree Convoy. I love the antlers on the final truck!
She was inspired by our Bringing Home the Tree Pillow.


You can find all the details on how to make your own here.
If you are not reading this post in a feed reader or at http://justcraftyenough.com then the site you are reading is illegally publishing copyrighted material. Contact us at jcraftyenough AT gmail DOT COM. All patterns, text and photographs in this post are the original creations & property of the author unless otherwise noted.
© 2005 – 2015 Kathy Lewinski & Susan Cornish