Summer is rushing by so fast! Here is my July in pictures.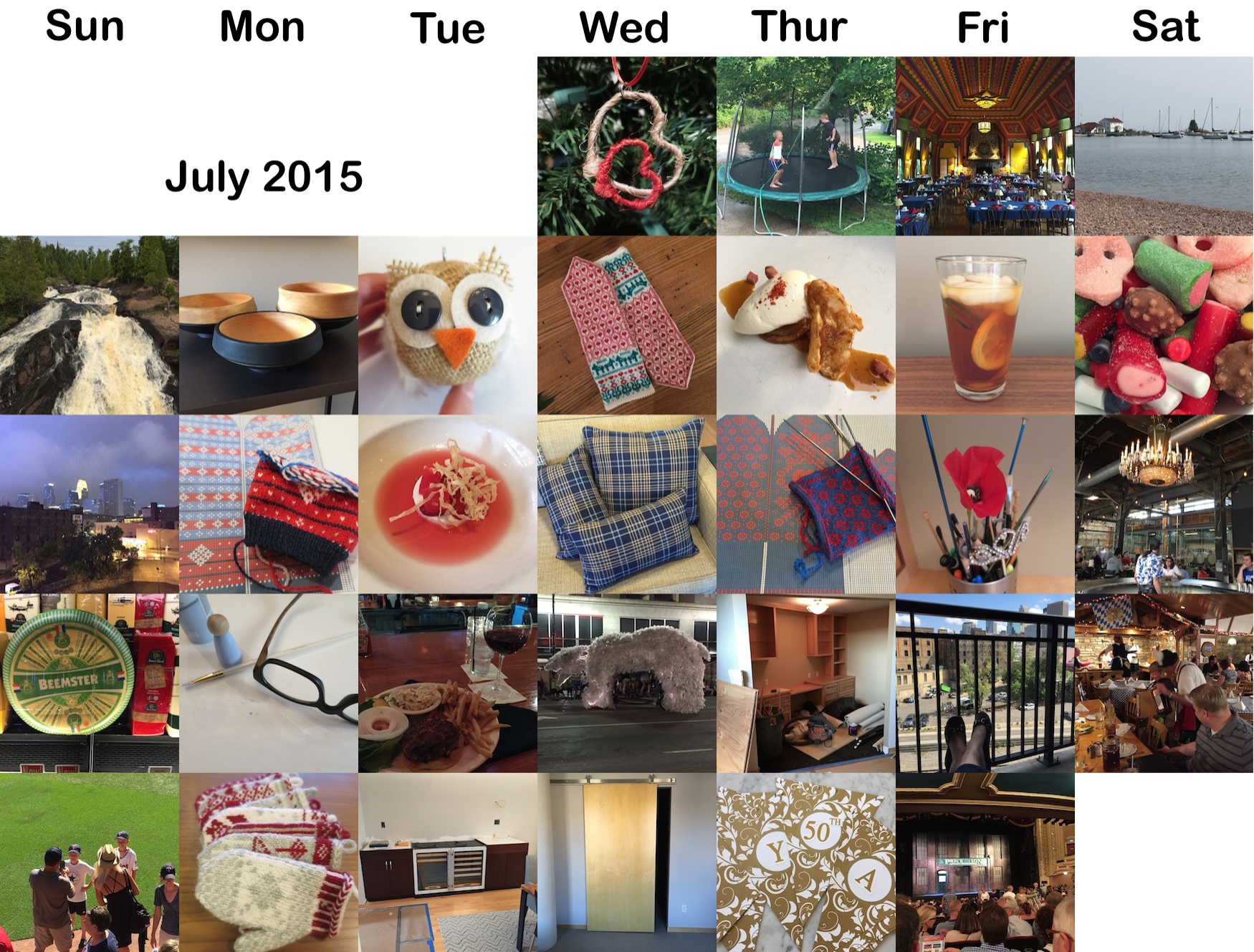 The month started with the 4th of July weekend in Grand Marais, MN at the amazing Naniboujou Lodge and the discovery of a wonderful local artisan, Nordic WoodenWare. (I've already bought four bowls!) We tried out Minneapolis's newest local distillery, Tattersall, watched the Aquatennial parade, started a home remodel, went to a Twins game and saw the Broadway show Kinky Boots.
To see any of these pictures bigger or follow along, visit my Flickr album.
If you are not reading this post in a feed reader or at http://justcraftyenough.com then the site you are reading is illegally publishing copyrighted material. Contact us at jcraftyenough AT gmail DOT COM. All patterns, text and photographs in this post are the original creations & property of the author unless otherwise noted.
© 2005 – 2015 Kathy Lewinski & Susan Cornish