I just realized that it is almost mid-October and I never shared my September photos.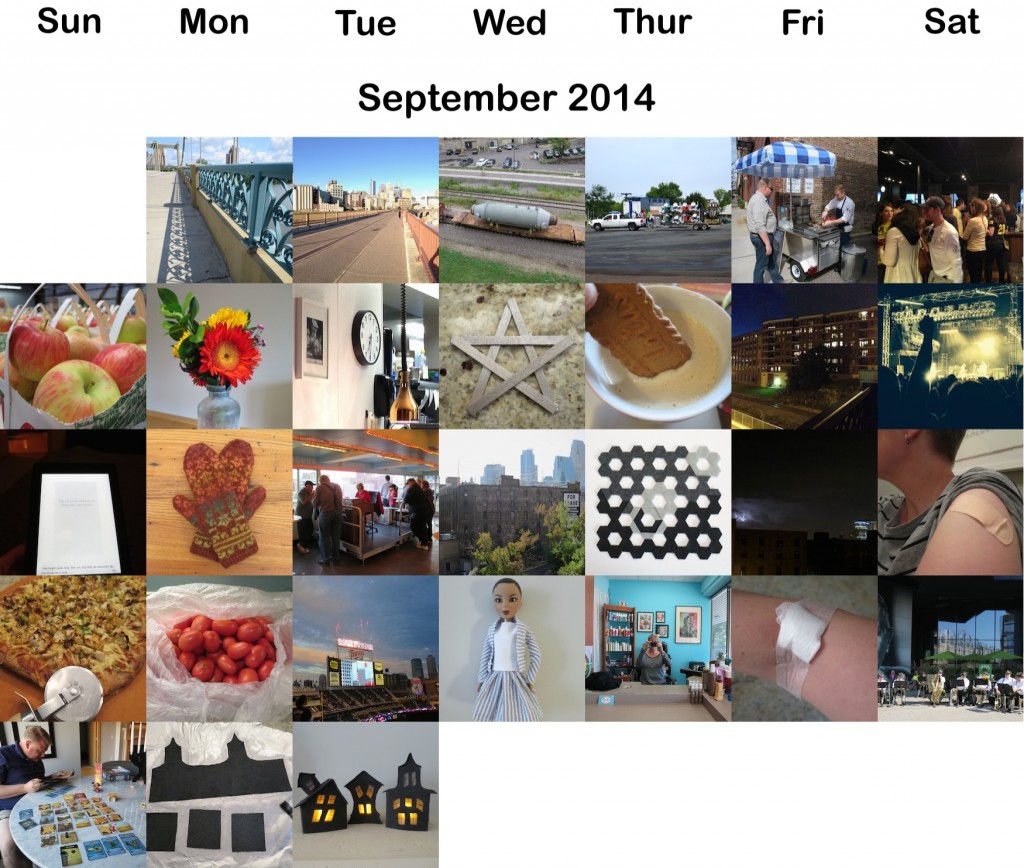 This month, we headed out to the University of MN Apple House, had a tomato dinner at Bachelor Farmer, saw the first performance by the Replacements in the Twin Cities in 23 years, went to a few Twins games, and Oktoberfest at the Mill City Market.
You can see these photos bigger or follow along on Flickr.
If you are not reading this post in a feed reader or at http://justcraftyenough.com then the site you are reading is illegally publishing copyrighted material. Contact us at jcraftyenough AT gmail DOT COM. All patterns, text and photographs in this post are the original creations & property of the author unless otherwise noted.
© 2005 – 2014 Kathy Lewinski & Susan Cornish