Can you believe it is September?!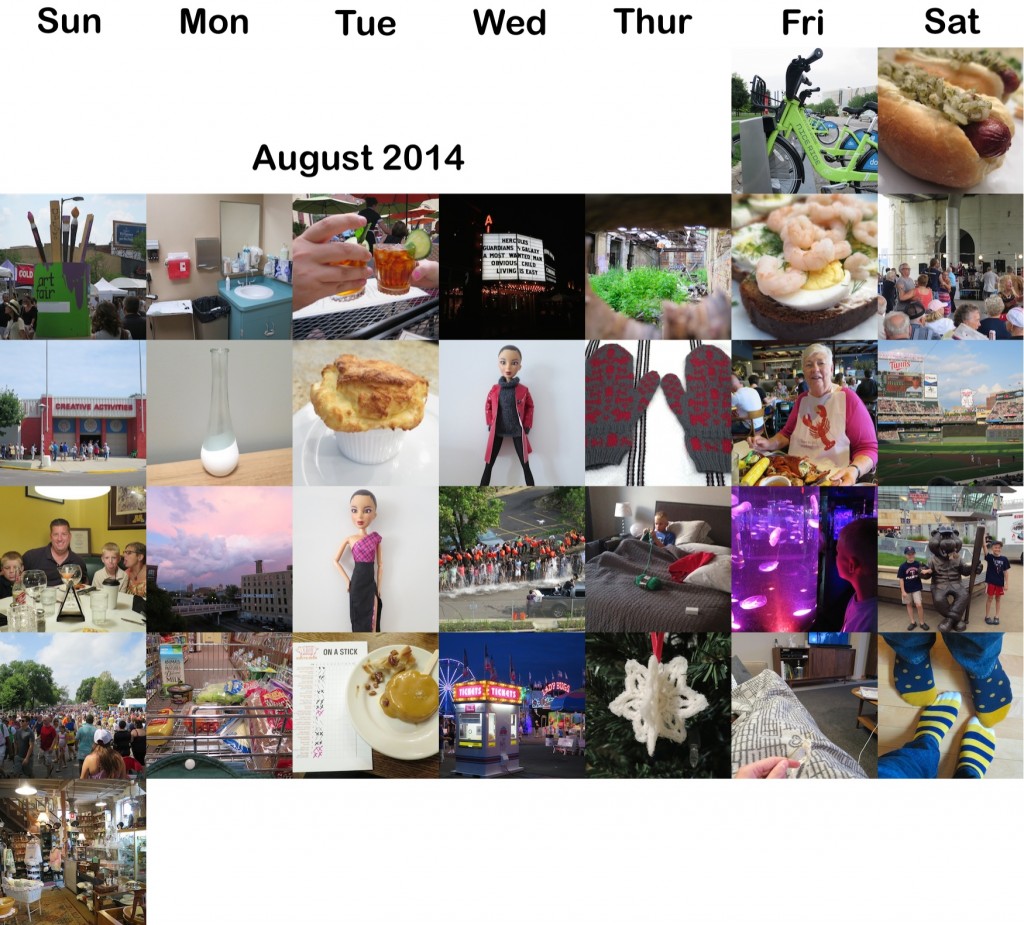 August is always busy it seems. This one was full with the Uptown Art Fair, the Twin Cities Polish Festival, two Twins games and of course, the Minnesota State Fair (which we visited twice!).  There were lots of family visits and some crafting too. Now it's starting to feel a little more like fall with the start of college football, Go Blue!
To see these pictures larger or to follow along visit my Project 365 set on Flickr.
If you are not reading this post in a feed reader or at http://justcraftyenough.com then the site you are reading is illegally publishing copyrighted material. Contact us at jcraftyenough AT gmail DOT COM. All patterns, text and photographs in this post are the original creations & property of the author unless otherwise noted.
© 2005 – 2014 Kathy Lewinski & Susan Cornish