Well, I didn't take a ribbon in at the State Fair this year. I was a little disappointed as I thought I had a good chance this year. As a reminder, here are the mittens I entered.


(Get the free pattern for these Newgrange Mittens here.)
There were nineteen entries in the colorwork mittens category and they gave out five ribbons. It is one on the larger knitting categories. I'm very interested to see my scoring and notes when I pick my mittens back up next week. In the meantime, I thought you would like to see what did win.
1st Place


2nd Place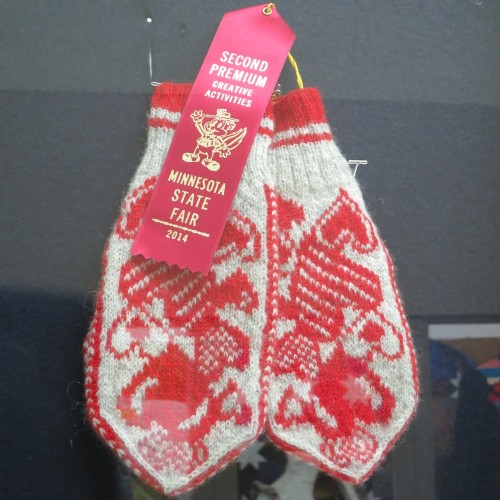 3rd Place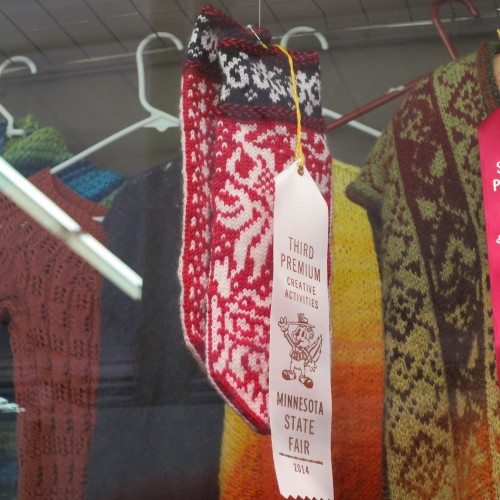 4th Place


5th Place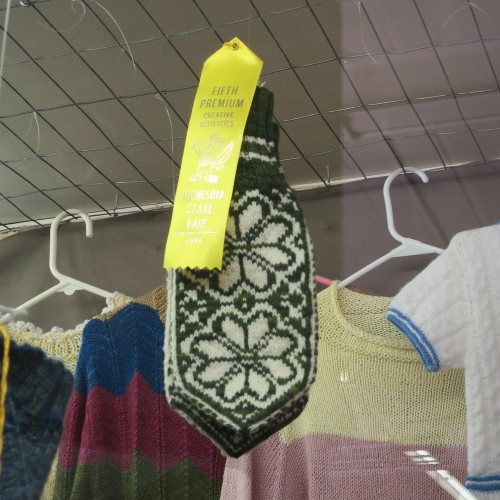 If you are not reading this post in a feed reader or at http://justcraftyenough.com then the site you are reading is illegally publishing copyrighted material. Contact us at jcraftyenough AT gmail DOT COM. All patterns, text and photographs in this post are the original creations & property of the author unless otherwise noted.
© 2005 – 2014 Kathy Lewinski & Susan Cornish