I have seen this type of embroidery project before and was intrigued. Then I came across this interview with the artist Richard Saja.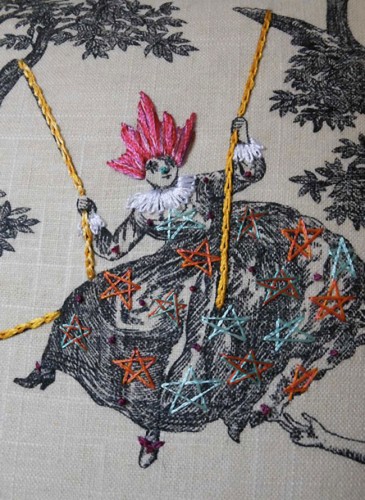 Here is an interview with him in Etsy. I thought is was interesting to hear what he said about the labor involved.
Here is a write up in Elle Decor about him with a link to a great gallery of his work.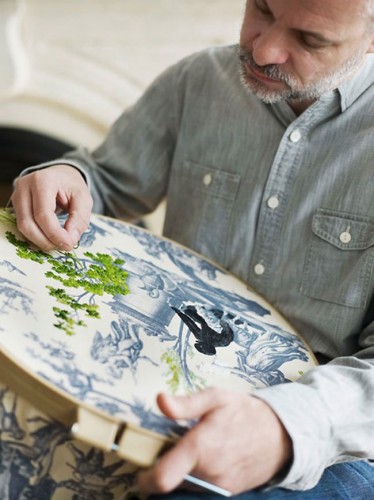 Have you done embroidery before? Are you tempted to try?
I would like to be at a cocktail party with Kaffe Fasset and this guy together. How cool would THAT be?
If you are not reading this post in a feed reader or at http://justcraftyenough.com then the site you are reading is illegally publishing copyrighted material. Contact us at jcraftyenough AT gmail DOT COM. All patterns, text and photographs in this post are the original creations & property of the author unless otherwise noted.
© 2005 – 2014 Kathy Lewinski & Susan Cornish