I love it when someone makes something from one of our patterns and tutorials, so today I thought I'd show you a few.


Geri whipped up this fantastic version of the Newgrange Mittens. I love how she added the Latvian braid to the cuff. This is what inspired me to learn it for the May Flowers Mittens.


CaptnShamrock knit up the Hello Sailor Handwarmers for a trip to Alaska in honor of her sailor boyfriend. Her colorwork looks great and I hear they got the sailor's seal of approval.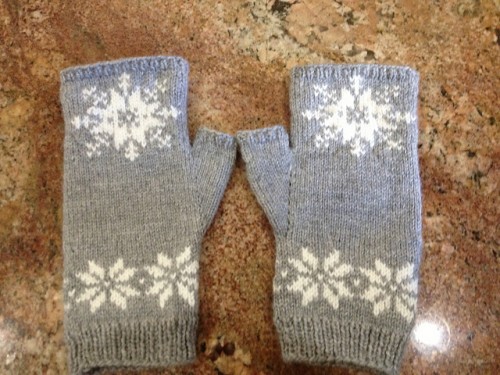 Nataliasays turned the January Mittens into handwarmers for her mom. She gives nice notes on the changes she made on her project page.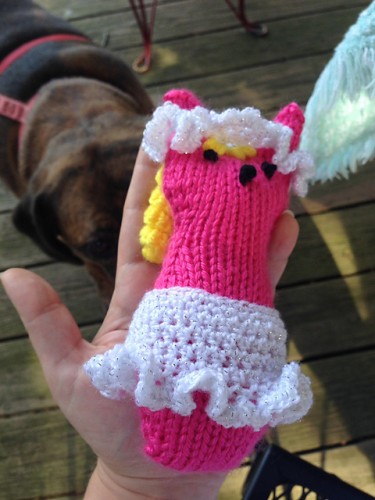 StitchenWitch turned the Peep Bunny pattern into the cutest little Lil' Bo Peep!
If you do one of our projects, knitting or otherwise, we'd love to see it. Just submit it to our Flickr group.
If you are not reading this post in a feed reader or at http://justcraftyenough.com then the site you are reading is illegally publishing copyrighted material. Contact us at jcraftyenough AT gmail DOT COM. All patterns, text and photographs in this post are the original creations & property of the author unless otherwise noted.
© 2005 – 2014 Kathy Lewinski & Susan Cornish