These little beauties are called Sissi, by Christian Louboutin.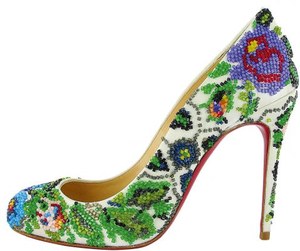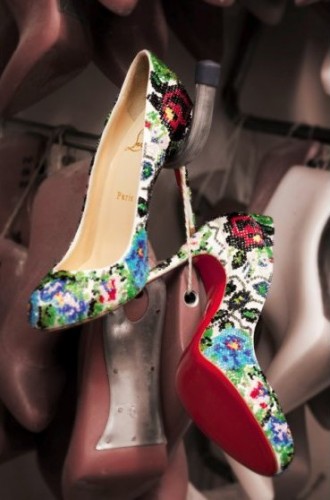 Sweet beaded shoe. $2695.00. Awesomeness. Can you hear them? They are singing.
The fact that these are so wildly far out of ordinary mortal's price point for shoes makes this even more fun as a fantasy challenge. (I was bitterly disappointed at the shoe choices that were offered on the show. I was thinking more "Devil Wears Prada" and the "Vogue" closet. )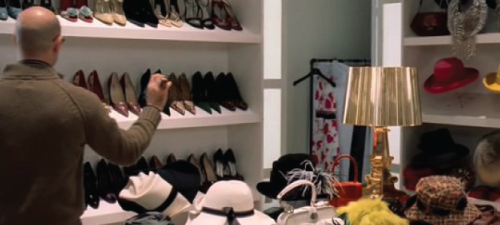 Stanley Tucci, picking out shoes. Love.
I went very Avant Guard for this challenge


Incorporating animal print to be on-trend, I created a light wrap for a night at the opera or symphony.


The collar is high and exaggerated with a pleating detail.


The wrap comes off, and reveals a plain silk dress underneath.


The dress is red carpet worthy. It is finished front and back.


There is a dart detail in the back that makes it figure flattering. The over coat layer is so billowy, that it needs a fitted counter point.
(I am still recovering from the Hammer pants win. I am just decreasing the blood pressure medication I needed to get over it this week.) This week it looks like we go to the track. Who knows what they will throw at us.
If you are not reading this post in a feed reader or at http://justcraftyenough.com then the site you are reading is illegally publishing copyrighted material. Contact us at justcraftyenough AT yahoo DOT COM. All patterns, text and photographs in this post are the original creations & property of the author unless otherwise noted.
© 2005 – 2013 Kathy Lewinski & Susan Cornish