There is a book out called The Art of Clean Up: Life Made Neat and Tidy
.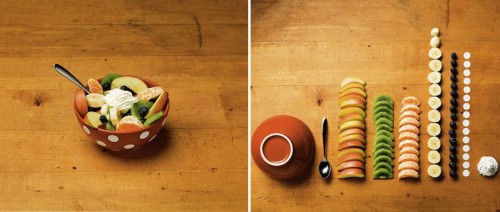 Ursus Wehrli has taken everyday scenes, and broken them down into their elements, and lined them up. I feel like the title should have been "Breaking It Down" Or "What Things are Made Of."
It is so straight forward, that some of the pages made me giggle.
Here is a video of how the shoot for the park pictures went. That looks like it would be as fun as participating in an excellent flash mob. How fun!
If you are not reading this post in a feed reader or at http://justcraftyenough.com then the site you are reading is illegally publishing copyrighted material. Contact us at justcraftyenough AT yahoo DOT COM. All patterns, text and photographs in this post are the original creations & property of the author unless otherwise noted.
© 2005 – 2013 Kathy Lewinski & Susan Cornish