On my way through Jo-Ann the other day, I spied these little packages of yarn.


They are eight 38 yard balls. They are shown for making pompoms. But really,you could make so much more.
What about this:


Lefty, by Martina Behm.
You could add a base color, and work these tiny balls in as the stripes?
To-die-for, no?
What about some Christmas Balls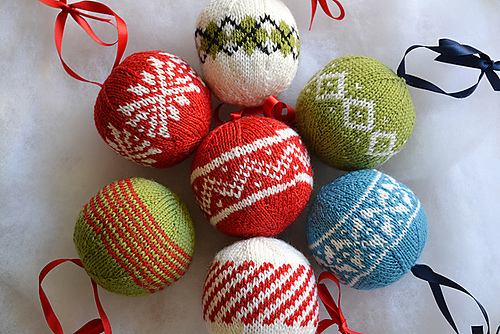 Like these by Meg Hollar
I am so in love with this little package, it will take a while before I break them open!
(The links for both of these patterns take you to Ravelery. if you are not already a member, I would suggest you jump in. It is really helpful!)
Happy knitting. Oops, I mean stashing.
If you are not reading this post in a feed reader or at http://justcraftyenough.com then the site you are reading is illegally publishing copyrighted material. Contact us at justcraftyenough AT yahoo DOT COM. All patterns, text and photographs in this post are the original creations & property of the author unless otherwise noted.
© 2005 – 2013 Kathy Lewinski & Susan Cornish