Over Christmas I knit The Circle Scarf.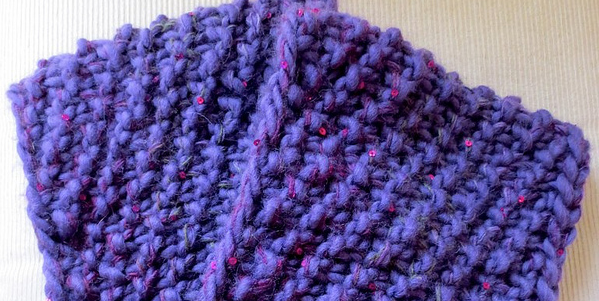 It has been a very popular post. I have heard that several of you even called Orchardside Yarn Shop and purchased the yarn. How exciting.
I was talking to Carole, the owner, about how much I loved the yarn. The Ella Rae Mega is a GREAT yarn. It is HUGE, and while it is a little bit more $$ per ball, the yardage on those balls is generous. (137 yards) That is almost double the yardage of some other bulky yarns.
I asked what other color combinations there were, and she showed me these. I wanted to share them with you all, so you could see too.

If you have knit one of these scarfs, please let us know! Or snap a picture, and share it with us in our Flickr group.
Happy Knitting!
If you are not reading this post in a feed reader or at http://justcraftyenough.com then the site you are reading is illegally publishing copyrighted material. Contact us at justcraftyenough AT yahoo DOT COM. All patterns, text and photographs in this post are the original creations & property of the author unless otherwise noted.
© 2005 – 2013 Kathy Lewinski & Susan Cornish