Now these are a cute way to bring a bottle or wine or other hostess gift.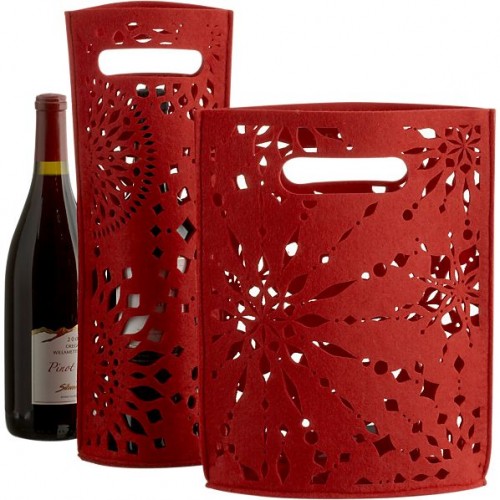 Snowburst felt bags from Crate and Barrel.
A strong, thick felt might be a little tricky to cut, so I might not do something so elaborate. But a simple snowflake cut with a X-acto knife would be just as pretty. Other than that, it's just some easy sewing.
If you are not reading this post in a feed reader or at http://justcraftyenough.com then the site you are reading is illegally publishing copyrighted material. Contact us at justcraftyenough AT yahoo DOT COM. All patterns, text and photographs in this post are the original creations & property of the author unless otherwise noted.
© 2005 – 2012 Kathy Lewinski & Susan Cornish