For Quilt Of The Day today, I am just showing a block. But man, what a block!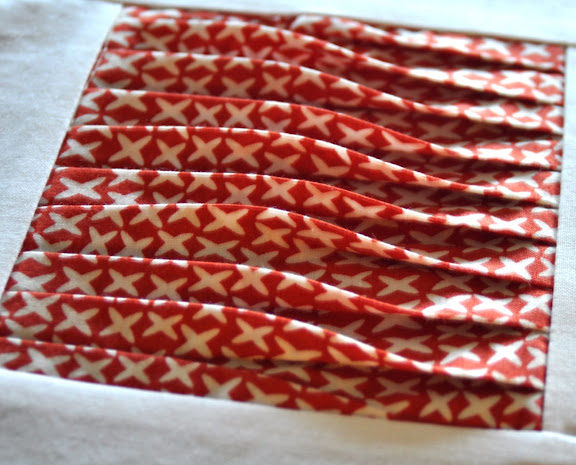 This is from Teresa Down Under, and she gives a nice detailed tutorial on how to do it here
This is called "double control pleats with center ripple effect".
She is in the middle of a set of texture block tutorials, and they are all fun to see. It has me itching to get to the sewing machine.
Thanks for sharing Teresa!
If you are not reading this post in a feed reader or at http://justcraftyenough.com then the site you are reading is illegally publishing copyrighted material. Contact us at justcraftyenough AT yahoo DOT COM. All patterns, text and photographs in this post are the original creations & property of the author unless otherwise noted.
© 2005 – 2012 Kathy Lewinski & Susan Cornish