It's not too early to start thinking about the Thanksgiving table.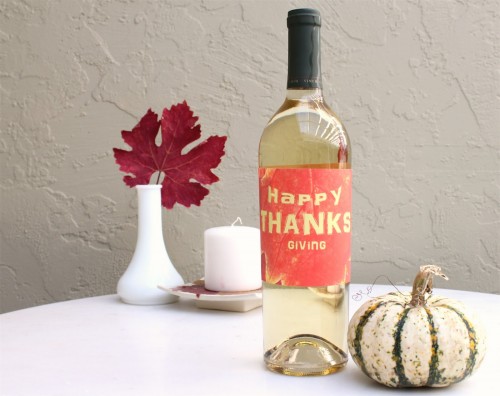 Wine Country Life has a great tutorial on making custom labels for wine bottles for Thanksgiving. These would be great if you are bringing wine to someone else's house for dinner.


Pumpkins and gourds make for a lovely centerpiece especially with they are gilded gold like these from Shrimp Salad Circus. She not only show us how to gild them three different ways, but also how to turn them into candle holders.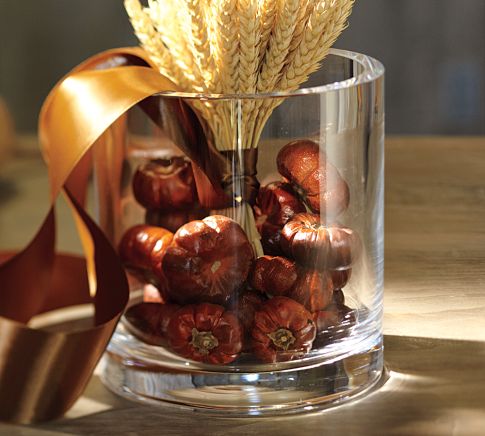 Pottery Barn sells these dried pumpinos for filling vases, but I think you could do something similar with chestnuts or walnuts and get the same beautiful look (plus you could eat them later too!).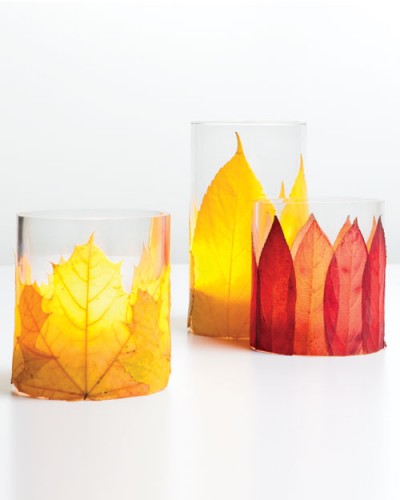 I love the look of these candleholders made with real leaves from Martha Stewart, lit they would be amazing. Unfortunately, I think I'm too late to get such brightly colored leaves in MN.
Have you started planning how you will decorate your Thanksgiving table? Do you have a traditional centerpiece you use every year?
If you are not reading this post in a feed reader or at http://justcraftyenough.com then the site you are reading is illegally publishing copyrighted material. Contact us at justcraftyenough AT yahoo DOT COM. All patterns, text and photographs in this post are the original creations & property of the author unless otherwise noted.
© 2005 – 2011 Kathy Lewinski & Susan Cornish