As some of you might remember, I have been knitting a cozy for a lamppost as part of Saint Paul Cozy. I didn't bring it with me over the holidays because it was so big and heavy, plus the yarn to knit it with, so I just finished it last week. Here it is in all its glory.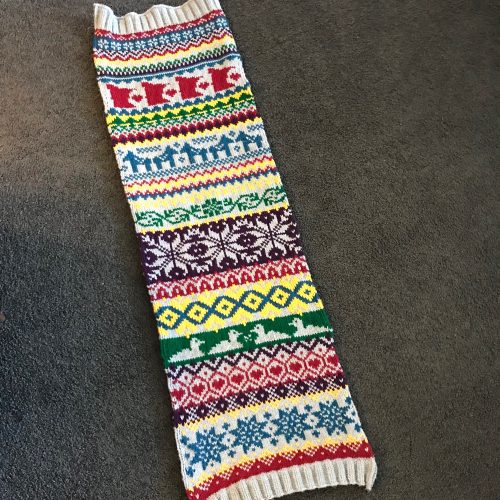 It is 60″ long and about 20″ wide. It went quite fast knit with doubled yarn and size 8US needles. Here are a few close ups of the patterns.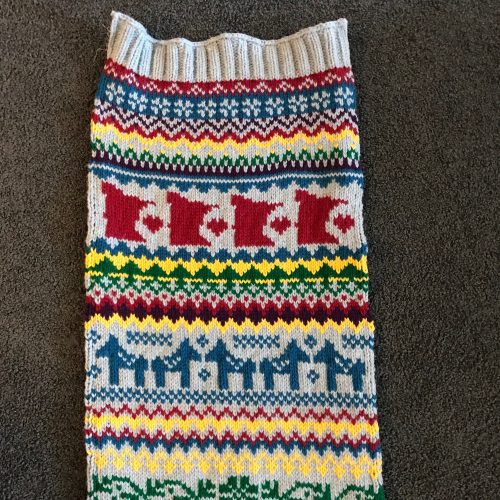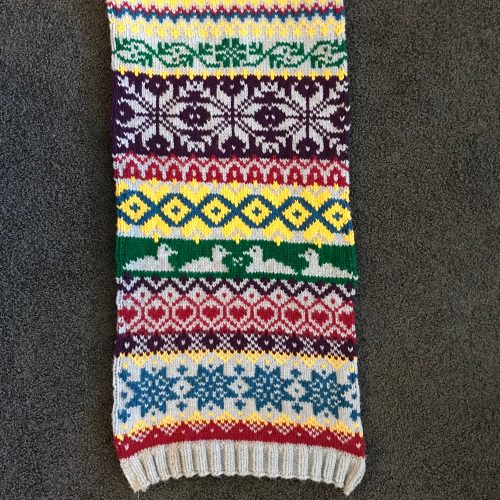 The cozy's will go up along 4th Street in Saint Paul sometime between January 21 – 23. They will stay up through the first week of March right through Winter Carnival. If you want to check mine out, it will be 4th St. between Sibley & Jackson on the south side. I can't wait to see the whole street done up in colorful cozies!
If you are not reading this post in a feed reader or at http://justcraftyenough.com then the site you are reading is illegally publishing copyrighted material. Contact us at jcraftyenough AT gmail DOT COM. All patterns, text and photographs in this post are the original creations & property of the author unless otherwise noted.
© 2005 – 2017 Kathy Lewinski & Susan Cornish