Lots of little things to catch up with you all this week…
First, what the well-dressed elf will be wearing this winter.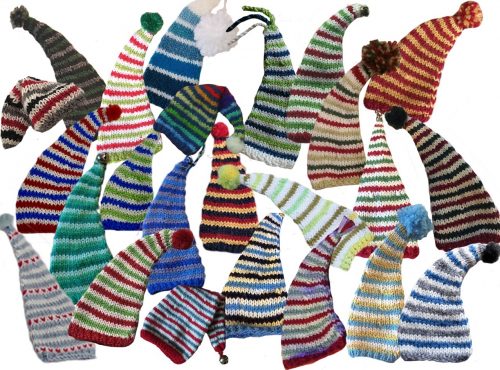 Aren't all those little stocking caps from our Wee Winter Woolens KAL just too sweet! So many funs ways to do striping and colors.
Today was pick up day at the Minnesota State Fair. I only entered one thing this year, my Under the Sea mittens from our January KAL and they took second place!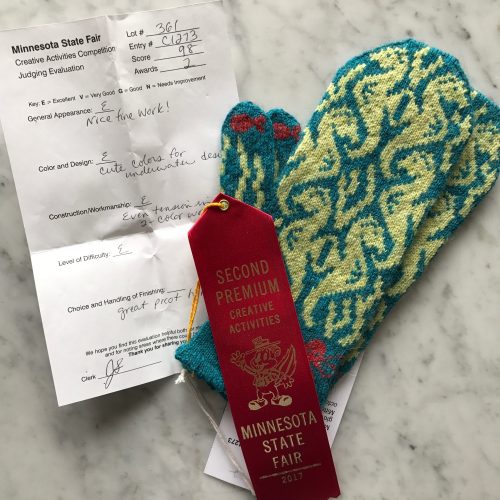 I'm pretty sure I lost the two points due to the duplicate stitched fish. Duplicate stitching is something I need to get better at. Here are the mittens that won first place and best mittens at the fair.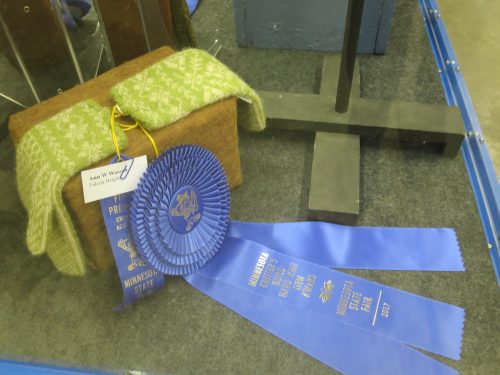 It was a little tricky to get a good picture of them in a class case under florescent lights. They were beautiful.
And finally, I have a break in my projects and have started a sweater for me. I'm doing the Ravello sweater, but with two colors instead of three.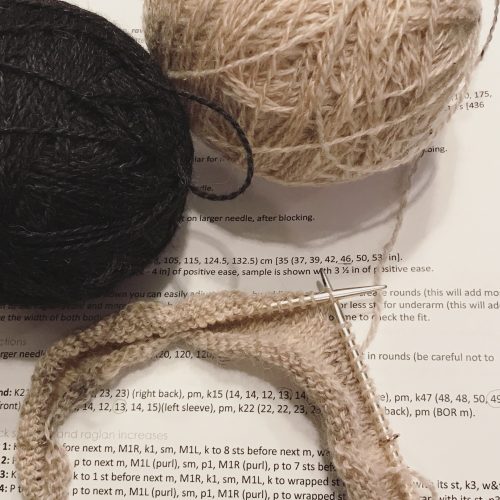 The pale, tea rose pink is a handspun I picked up at Yarnover in 2016. It is a CVM/angora blend. The charcoal grey yarn is Juniper Moon Herriot. I couldn't get the pattern gauge without having a very open fabric, so I am knitting a size bigger than I need and hoping that works. The math seems to say it will and it looks like many other people did the same thing on Ravelry. That nice thing is with this top down sweater, I'll be able to try it on as I go.
We are having a early fall here in Minneapolis and it really makes me want to just hunker down and knit!
If you are not reading this post in a feed reader or at http://justcraftyenough.com then the site you are reading is illegally publishing copyrighted material. Contact us at jcraftyenough AT gmail DOT COM. All patterns, text and photographs in this post are the original creations & property of the author unless otherwise noted.
© 2005 – 2017 Kathy Lewinski & Susan Cornish