This past weekend things really got moving on the Minnesota Knitters' Guild yarnbombing for the Great Minnesota Knit Together at the Minnesota State Fair.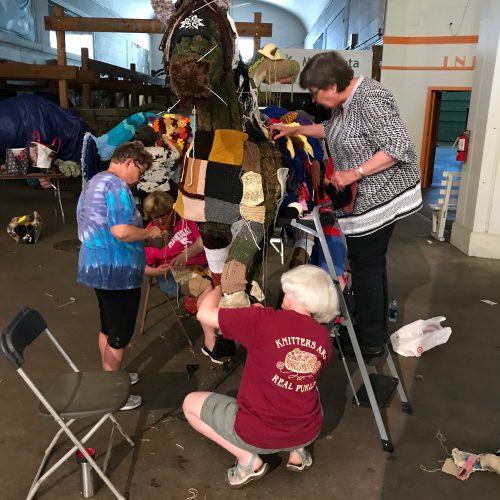 It takes a lot of hands to cover a life-sized horse in knitting!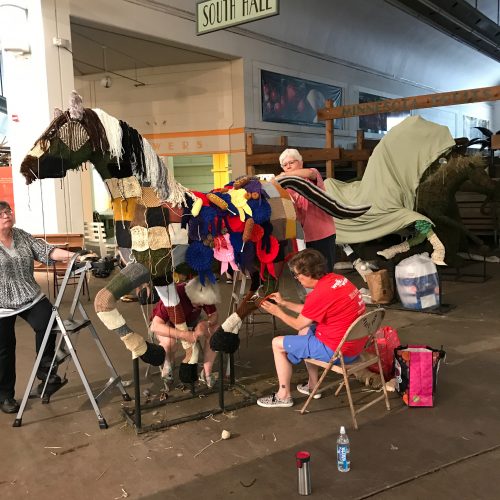 One of the ladies whipped up this fabulous mane!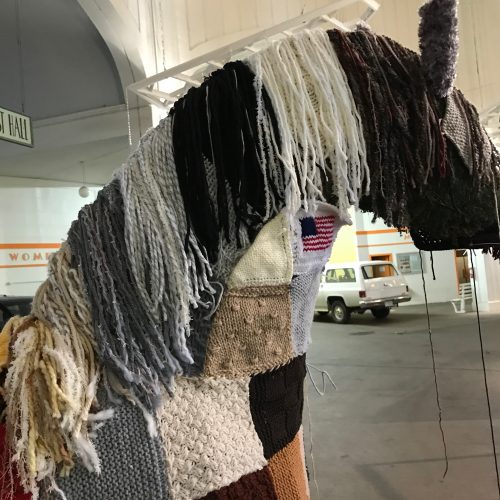 I'm proud of how the saddle blanket looks, though I am very tired of knitting prize ribbons.


Just some finishing touches to do this week. Well, that and a 6′ x 10′ backdrop!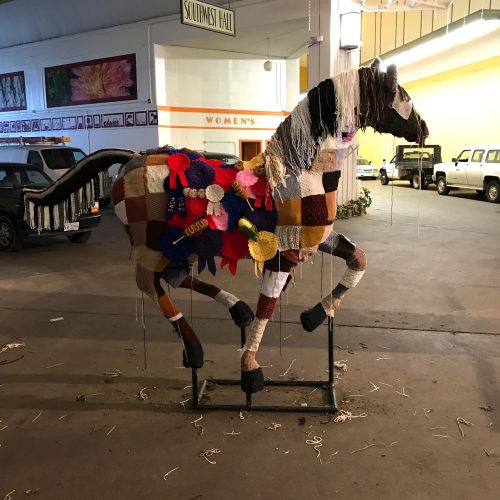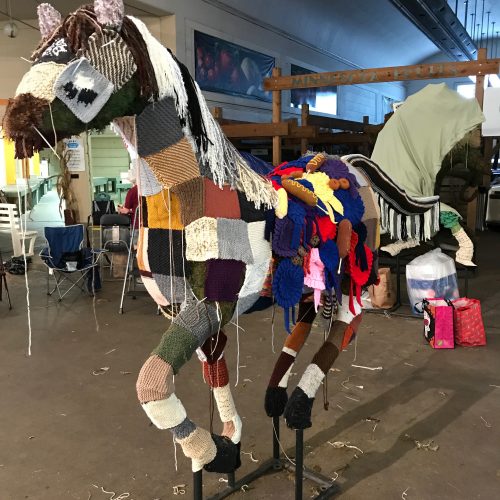 If you are not reading this post in a feed reader or at http://justcraftyenough.com then the site you are reading is illegally publishing copyrighted material. Contact us at jcraftyenough AT gmail DOT COM. All patterns, text and photographs in this post are the original creations & property of the author unless otherwise noted.
© 2005 – 2017 Kathy Lewinski & Susan Cornish