It's finally here, the start of our Wee Winter Woolens KAL. For our first piece, we will be knitting the Wee Pompom Beanie. Download the Wee Pompom Beanie Pattern or if you have paid for it on Ravelry, look for an update in your library.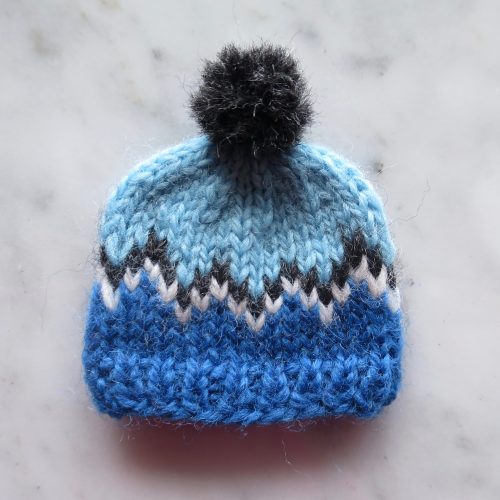 This is probably one of the easiest of the patterns, so it is a good place to start. I've knit it in four colors which meant using three colors on a couple of the rows. If you are only using three colors or would rather not deal with working three colors at once, do the zigzag in just one color.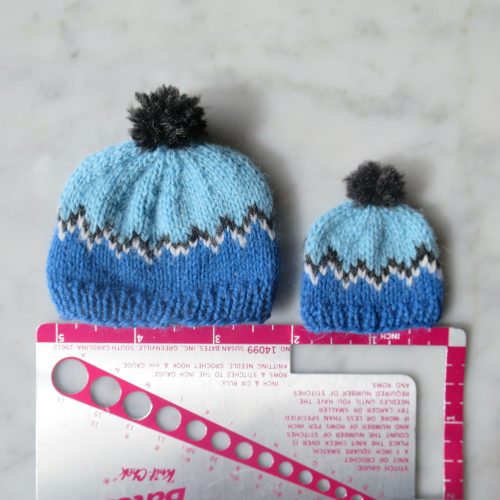 The pattern is written for both the wee and tiny sizes, so you have a choice. It also contains the instructions to make the very little pompom.
Make sure to share your finished beanies with us on our Ravelry group!
If you are not reading this post in a feed reader or at http://justcraftyenough.com then the site you are reading is illegally publishing copyrighted material. Contact us at jcraftyenough AT gmail DOT COM. All patterns, text and photographs in this post are the original creations & property of the author unless otherwise noted.
© 2005 – 2017 Kathy Lewinski & Susan Cornish