It is time to start planning for this year's Christmas KAL. This year it is Wee Winter Woolens, a 24-week knit along to make twelve wee winter hats, mittens, sweaters and stockings. (Twelve in total, not each! Though I may throw in a few extras, we'll see.) Use them as decorations, gift toppers or a garland.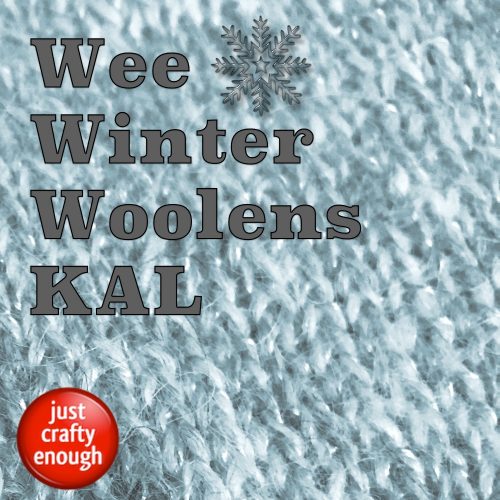 The largest item is the sweater which is about 3" (8cm) wide (without the sleeves) x 3.5" (9cm) long and uses about 48 yds of yarn. The items are not to scale to each other, so the "person" who would wear the sweater would not also wear the hat.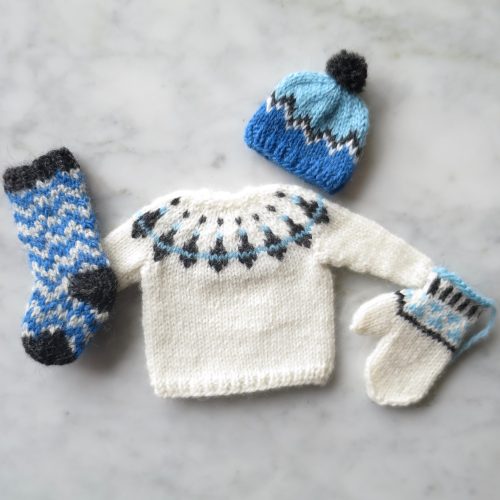 Here are the basic details. Later this week we'll talk about size and gauge options beyond the basics.
How to join: All you need to do to join is knit along with us. Though I highly recommend joining our Ravelry group, it makes the KAL much more fun.
Dates: The first pattern will be released Monday, June 19th. A new pattern will follow every other Monday through November 20th.

Where to find the patterns: This year there will be two options.
You can get the patterns for free on the website just like our past KALs. There will be links to get them in the Ravelry group or you can subscribe via email through the form on the right.
If you prefer to have them as a Ravelry download, so they are in your library and get updated with each new pattern, that option will be available for $5.00USD. (This was by request of a few people in past KALs.)
Yarn: I am using fingering weight yarn (Knit Picks Palette). This is a great scrappy project. I'll let you know how much each type of item takes as we get a little closer.
You can use thinner or thicker yarn, but you will end up with bigger or smaller items.
Colors: Most of the patterns will have some color work, so you will want at least three colors. You can go crazy and make all of them different. Go very Christmasy and do them all in green, red and white. I am doing mine in cream, greys, and blues, so I can use them as a garland after Christmas.
Needles: I am using four size 1US (2.25mm) double pointed needles to get gauge. I really like using shorter 4″ sock knitting needles on these small projects.
Gauge: My gauge is 10 stitches and 12 rows per inch on size 1 needles.
Hashtag: Use the hashtag #WeeWinterWoolensKAL in Ravelry, Instagram, etc…
Skills: knitting and purling in the round (either on double-points or with two circulars or magic loop), working stranded color work, reading color charts, doing m1l and m1r, picking up stitches, basic decreases (ssk and k2tog), easy cabling, seaming, and kitchener stitch. This is a great project for practicing knitting in the round and color work.
If you are not reading this post in a feed reader or at http://justcraftyenough.com then the site you are reading is illegally publishing copyrighted material. Contact us at jcraftyenough AT gmail DOT COM. All patterns, text and photographs in this post are the original creations & property of the author unless otherwise noted.
© 2005 – 2017 Kathy Lewinski & Susan Cornish