I have a lot of knitting going on right now, plus some knitting planning.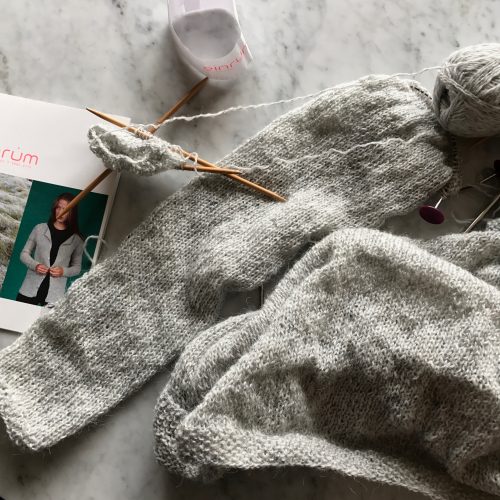 This is the cardigan I am knitting with the Einrum E+2 yarn and pattern I picked up in Iceland. It is a pretty easy knit, but the stitches look really sloppy. I'm thinking that is the nature of this yarn just like Einband. My hope is it will wash and block up looking nicer. I have the bottom of the body done and one sleeve with the second sleeve just started. Then it will be all joined together to knit the yoke with a cable at the raglan shaping.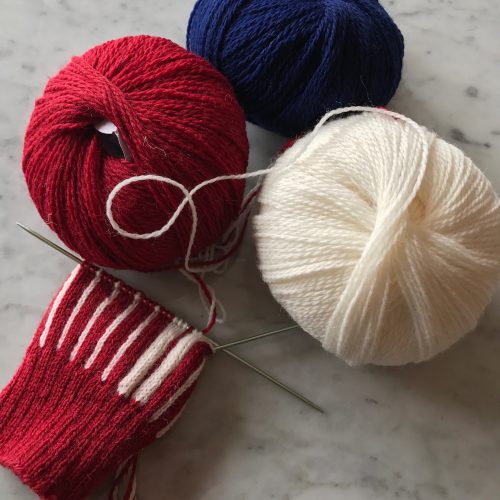 This will be my third year going to the MN Twins' season opener. It is April 3rd and the average temperature for that time of year is anywhere between 36F and 50F. Let's face it, it could be snowing that day. So, I decided to make myself a pair of mittens for the game. My plan it that this will be pinstriped, with the Twins logo on both sides and stitching, like that on baseballs, around the edges. They should go well with my Twins winter hat and scarf. Baseball is not for the weak in Minnesota. (The yarn in Knit Picks Palette in Serrano, White, and Jay.)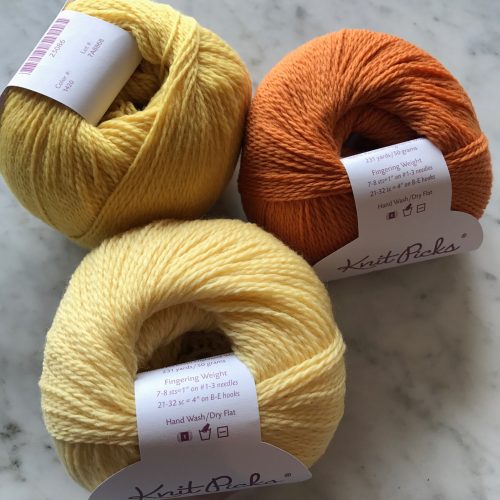 This is some yarn I received for another pair of mittens that are in the planning stages. I'm calling them my Honey to the Bee mitten and was looking for good honey/hive colors. (The yarn is Knit Picks Palette in Sweet Potato, Custard, and Safflower.)
I have a couple other secret projects that I can't share with you all yet, which is so hard, but I'll be excited to when they are released.
If you are not reading this post in a feed reader or at http://justcraftyenough.com then the site you are reading is illegally publishing copyrighted material. Contact us at jcraftyenough AT gmail DOT COM. All patterns, text and photographs in this post are the original creations & property of the author unless otherwise noted.
© 2005 – 2017 Kathy Lewinski & Susan Cornish